2018 Fall Movie Preview: The 30 Films to See
Description
: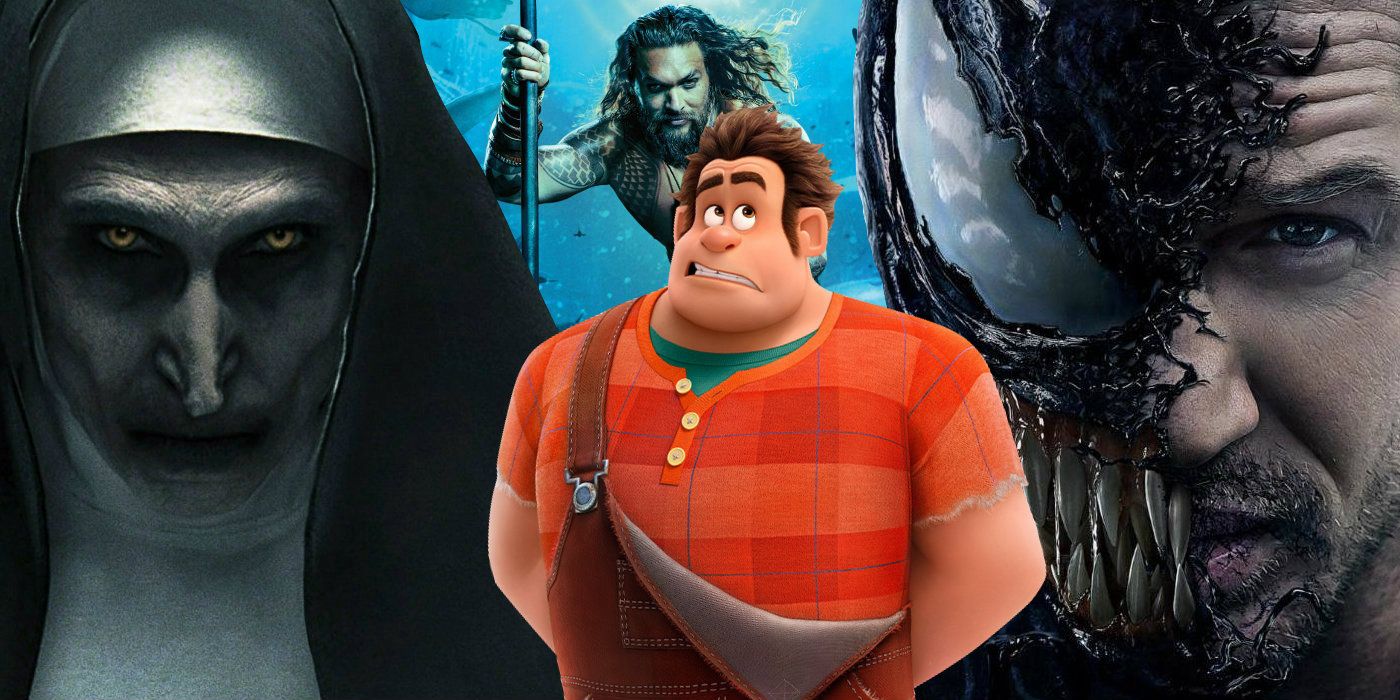 Fall 2018 is packed with exciting films that vary from Disney sequels to Marvel or DC superhero tentpoles and, of course, more potential Oscar contenders than you can shake a stick at. In keeping with Screen Rant tradition, this year's Fall movie preview will cover the months of September through to December.
On the whole, Summer 2018 was a noticeable improvement over last year's frame, with respect to both the quality of films released between May and August (read: summertime in Hollywood) and box office. Studios are now looking ahead to the fall, which promises to be a pretty fruitful season in its own right. Yes, there's no new Star Wars movie opening in December for the first time in three years, but there will be plenty of (too many?) tentpoles to take that franchise's place over the winter holiday frame. Netflix will also be stepping up its game big-time over the next four months and will have its faire share to offer those who would rather stay in and watch something at-home, instead.
Related: The Winners & Losers of the 2018 Summer Box Office
To help narrows things down and point you (the readers) in the right direction, we've put together a list of 30 Films to see during the Fall 2018 movie season (along with some honorable mentions, at the end). The films are numbered in the order of their theatrical release date, so feel free to let us know what your personal most anticipated movies in the comments section!
This Page: Nuns, Warlocks & SymbiotesPage 2: Astronauts, Serial Killers & WitchesPage 3: Cowboys, Wizards & Disney PrincessesPage 4: The Winter Holiday Rush & Honorable Mentions
30. The Nun (September 7)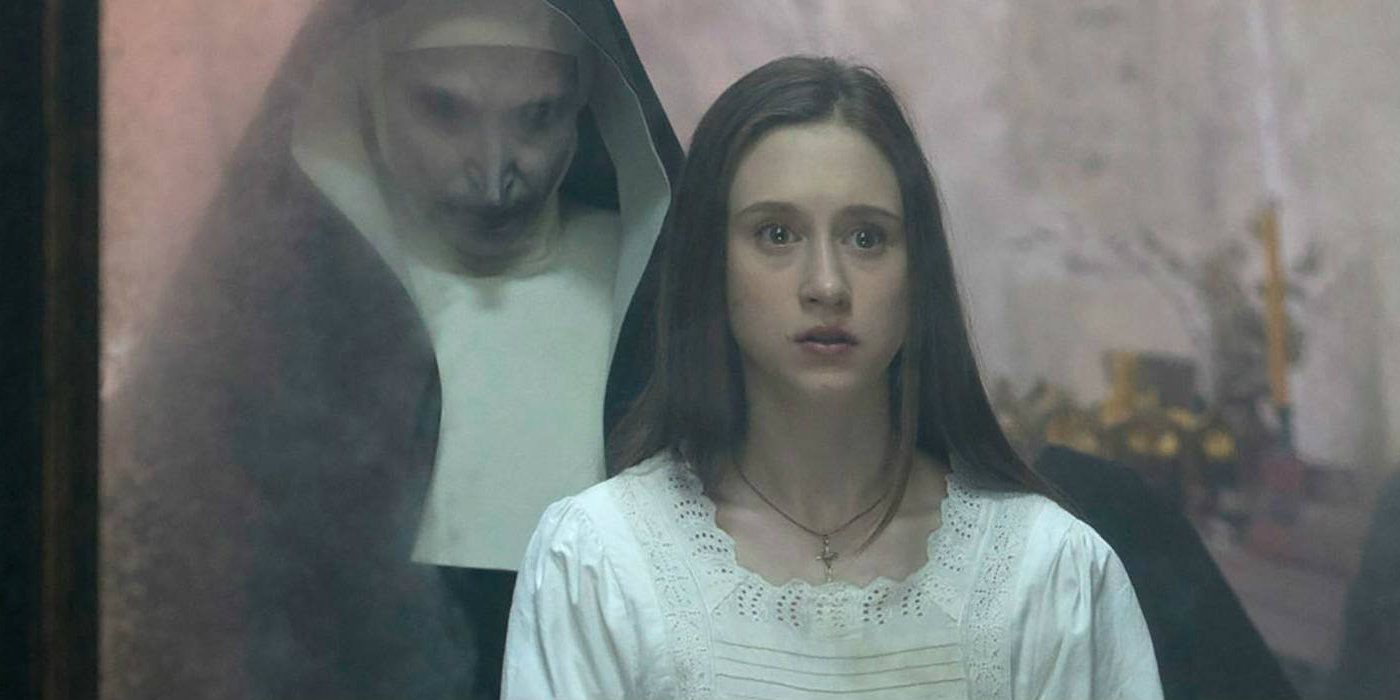 Plot Summary: When a young nun at a cloistered abbey in Romania takes her own life, a priest with a haunted past and a novitiate on the threshold of her final vows are sent by the Vatican to investigate. Together they uncover the order's unholy secret. Risking not only their lives but their faith and their very souls, they confront a malevolent force in the form of the same demonic nun that first terrorized audiences in "The Conjuring 2," as the abbey becomes a horrific battleground between the living and the damned.
The Breakdown: Now that Annabelle: Creation has shown that Conjuring spinoffs can be good (and not just cash grabs), a movie about Conjuring 2's terrible house guest, Valak, actually sounds quite promising. Franchise architect James Wan even cowrote the story for this one, further indicating The Nun should be a fun Hammer Horror inspired exercise in spooky atmosphere, Conjuring-style. Who knows, if the film's a hit, then maybe director Corin Hardy will get to resurrect his planned reboot of The Crow starring Jason Momoa afterwards. (Okay, we're not really holding our breath waiting for that to happen, but you never know…)
29. The Predator (September 14)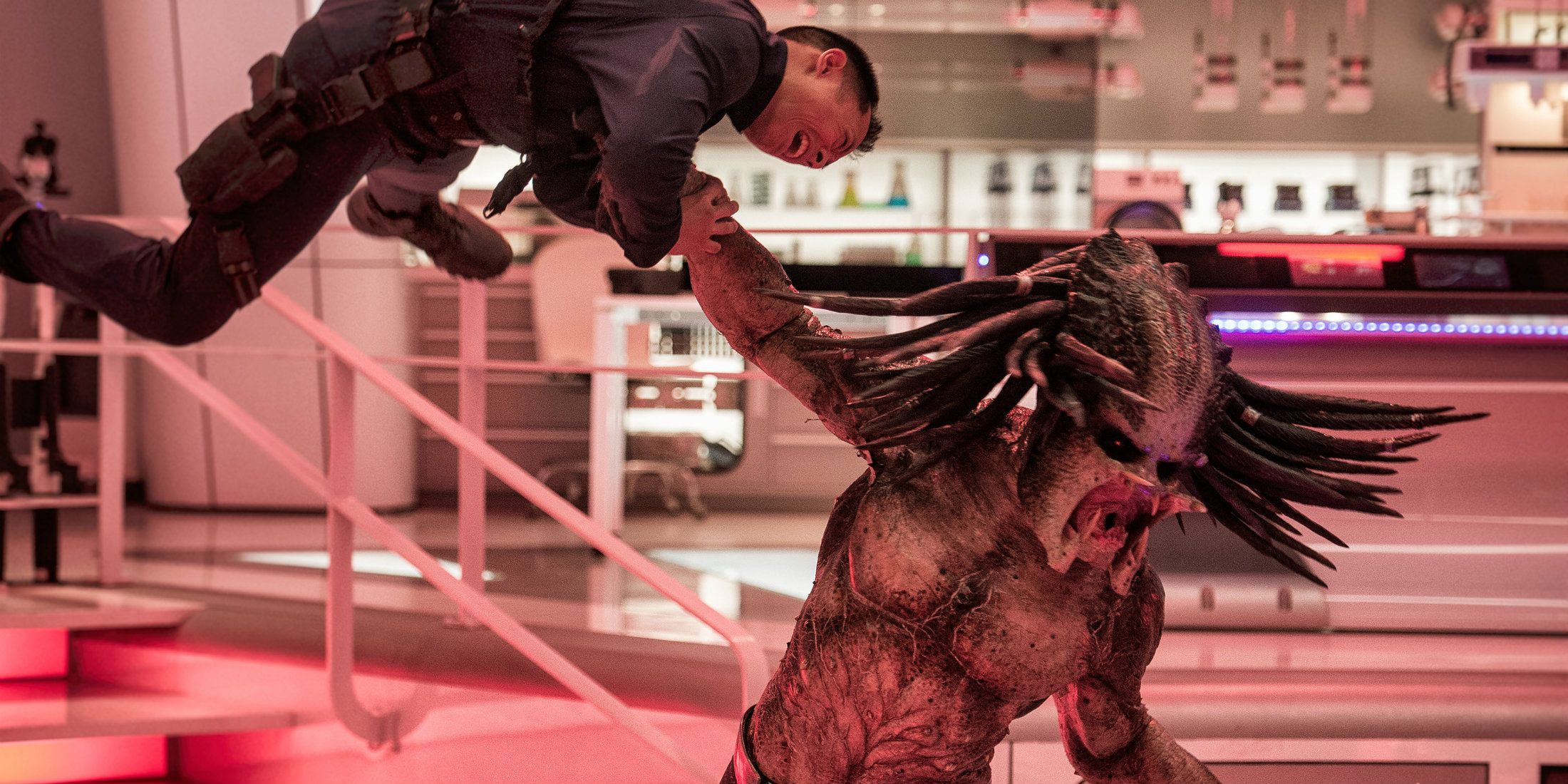 Plot Summary: From the outer reaches of space to the backwoods of southern Georgia, the hunt comes home in Shane Black's explosive reinvention of the Predator series. Now, the universe's most lethal hunters are stronger, smarter and deadlier than ever before. And only a ragtag crew of ex-soldiers and an evolutionary biology professor can prevent the end of the human race.
The Breakdown: Even after major third act reshoots (and even more reshoots for a possible post-credits scene), a Predator movie written and directed by Shane Black is still something to be excited for. The outlook towards The Predator continues to improve with each new trailer and clip that makes the sequel/reboot look more and more like the sort of mix of sly wit and brutal violence that fans would expect from the Iron Man 3 and The Nice Guys director, in this case. On the other hand, aspects like the film's "upgrade" Predator are preventing some people from being more than cautiously optimistic about this one.
28. A Simple Favor (September 14)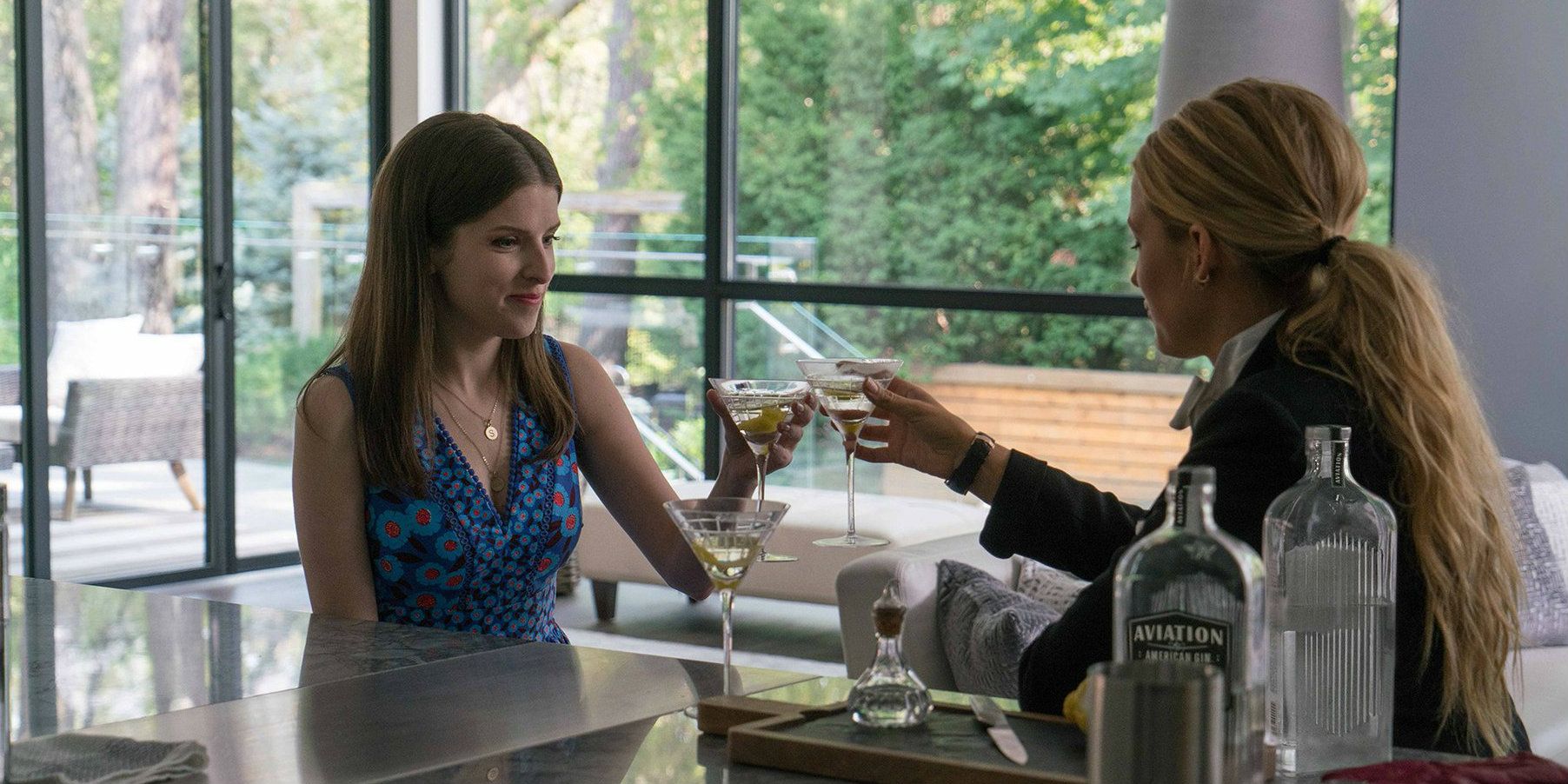 Plot Summary: A Simple Favor, directed by Paul Feig, centers around Stephanie (Anna Kendrick), a mommy vlogger who seeks to uncover the truth behind her best friend Emily's (Blake Lively) sudden disappearance from their small town. Stephanie is joined by Emily's husband Sean (Henry Golding) in this stylish thriller filled with twists and betrayals, secrets and revelations, love and loyalty, murder and revenge.
The Breakdown: Comparisons to Gone Girl aside, the prospect of Bridesmaids, Spy, and Ghostbusters director Paul Feig getting his Hitchcockian thriller game on is certainly intriguing. At the same time, even Darcey Bell's source material for A Simple Favor has struggled to escape the shadow of Gillian Flynn's twisted noir-mystery, ever since it was published. Truth be told, though, Feig's big screen iteration doesn't really look like David Fincher's Gone Girl movie in a literal sense, so it may yet stand apart thematically, too. Plus, it's nice to see Crazy Rich Asians' Henry Golding costarring in another major studio release already.
27. The House with a Clock in Its Walls (September 21)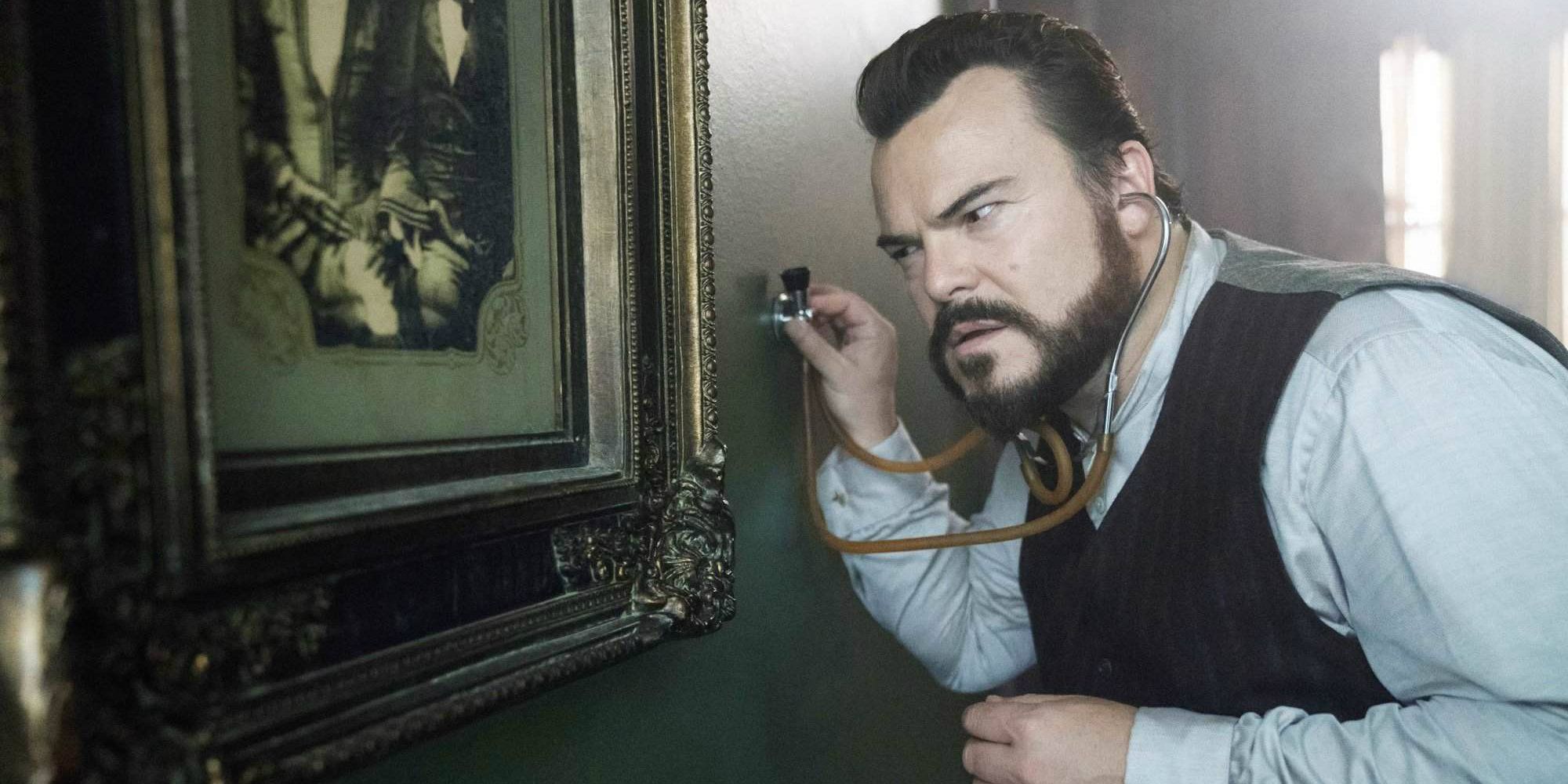 Plot Summary: The magical adventure tells the spine-tingling tale of 10-year-old Lewis (Owen Vaccaro) who goes to live with his uncle in a creaky old house with a mysterious tick-tocking heart. But his new town's sleepy façade jolts to life with a secret world of warlocks and witches when Lewis accidentally awakens the dead.
The Breakdown: Jack Black has become an increasingly reliable source for quality family entertainment over the years (see also: Goosebumps, Jumanji: Welcome to the Jungle) and looks to keep his winning streak alive with this fantasy-horror adaptation. The House with a Clock in Its Walls was directed by Hostel and Green Inferno filmmaker Eli Roth of all people, but its PG rating ensures that Roth's latest "scary" offering will be appropriate for young and older moviegoers alike. Toss in Cate Blanchett as the witch-next-door and this Amblin adventure sounds like a fun way for Halloween fanatics to tide themselves over until October.
26. The Old Man and the Gun (September 28)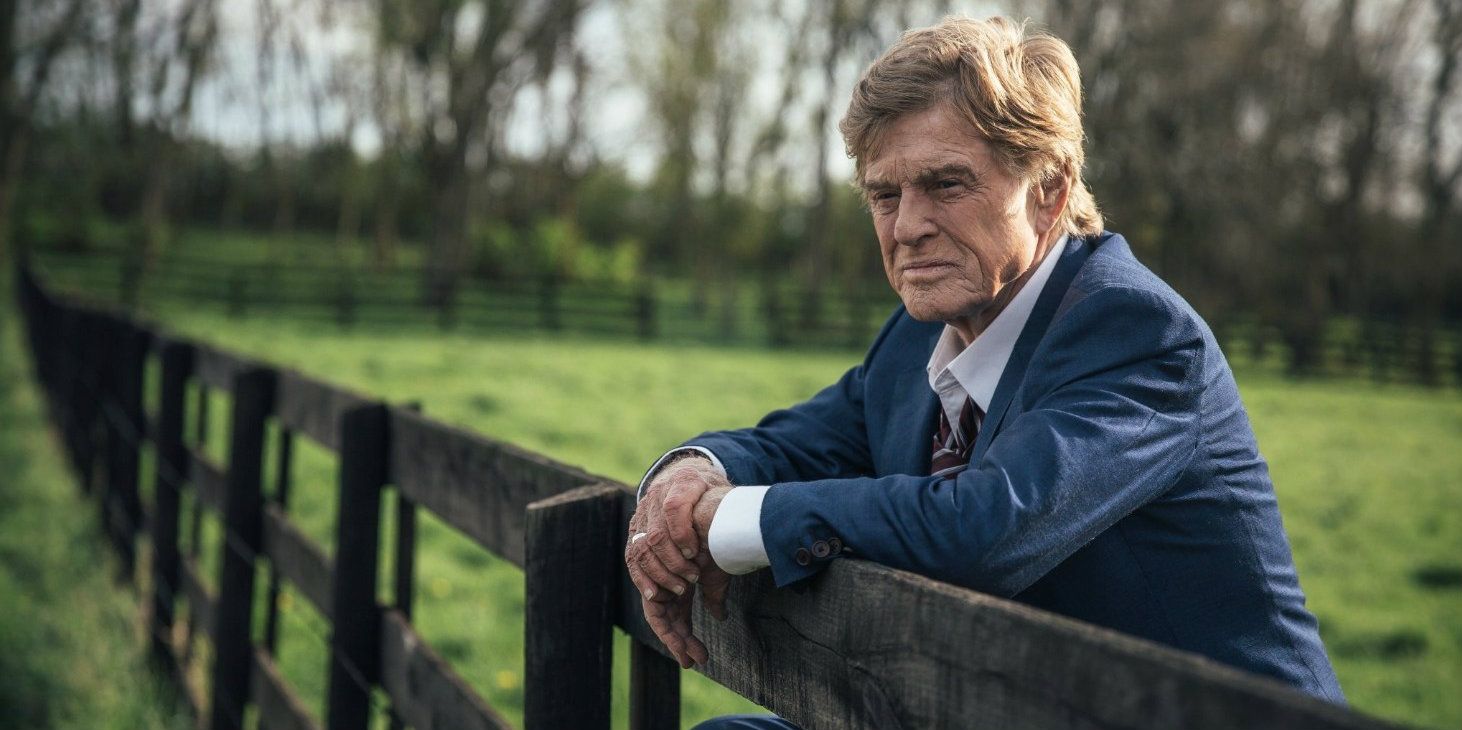 Plot Summary: THE OLD MAN AND THE GUN is based on the true story of Forrest Tucker (Robert Redford), from his audacious escape from San Quentin at the age of 70 to an unprecedented string of heists that confounded authorities and enchanted the public. Wrapped up in the pursuit are detective John Hunt (Casey Affleck), who becomes captivated with Forrest's commitment to his craft, and a woman (Sissy Spacek), who loves him in spite of his chosen profession.
The Breakdown: This real life crime drama sounded interesting from the get-go, based on its premise and the involvement of writer/director David Lowery – the same filmmaker responsible for Disney's whimsically melancholic Pete's Dragon re-imagining and last year's label-defying reflection on love, loss, and the cosmos, A Ghost Story. The news that The Old Man and the Gun will be Robert Reford's last movie before he retires means this is now a must-see for film buffs and makes Redford's turn as an old-timer out for one final thrill all the more interestingly meta in nature. Here's hoping The Sundance Kid rides out with style.
25. Venom (October 5)
Plot Summary: One of Marvel's most enigmatic, complex and badass characters comes to the big screen, starring Academy Award nominated actor Tom Hardy as the lethal protector Venom.
The Breakdown: Venom's trailers may have a kitschy 1990s comic book movie vibe to them (dubious one-liners and all), but the mere fact that an Eddie Brock solo film exists is still something of a miracle, after so many false starts. Tom Hardy as Mr. Bock is equally inspired casting and may yet prove to be the glue that holds Sony's potential Spider-Man antihero movie franchise launcher together. Venom's success or lack thereof will further depend on director Ruben Fleischer being able to balance flashy action, body horror, and cheeky humor in the same way that he did on his breakout hit Zombieland, nine years ago.
24. A Star is Born (October 5)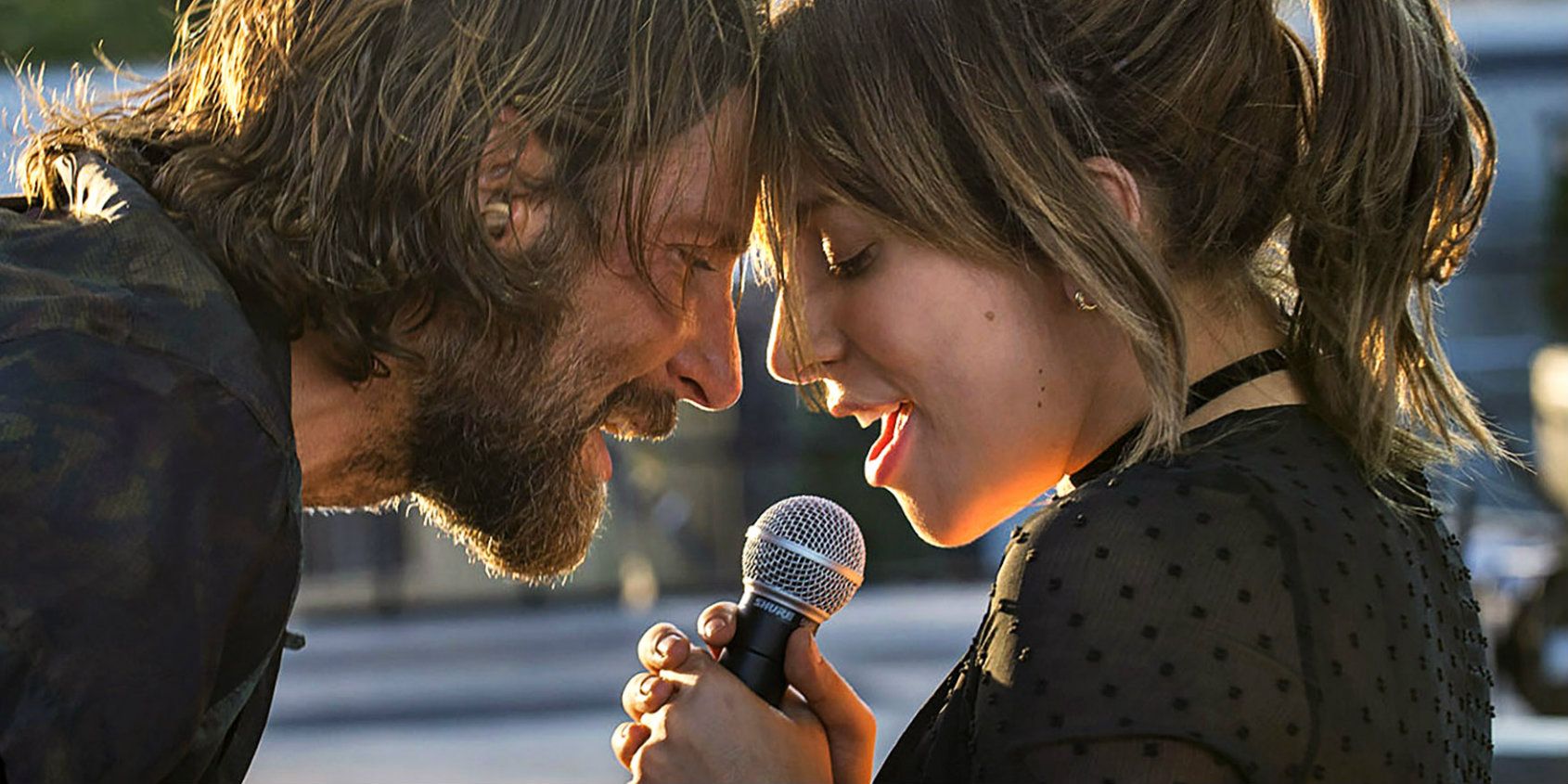 Plot Summary: In this new take on the tragic love story, Bradley Cooper plays seasoned musician Jackson Maine, who discovers – and falls in love with – struggling artist Ally (Lady Gaga). She has just about given up on her dream to make it big as a singer… until Jack coaxes her into the spotlight. But even as Ally's career takes off, the personal side of their relationship is breaking down, as Jack fights an ongoing battle with his own internal demons.
The Breakdown: A Star is Born is a well that Hollywood keeps on going back to, with Bradley Cooper's film being the third remake of the original 1937 romantic melodrama. Even so, this version (Cooper's directorial debut and Lady Gaga's first major film vehicle) seems rather promising at the moment and will even hit the film festival circuit before its nationwide release in theaters. That suggests Warner Bros. is confident about Cooper's take on the material and feels it might even have a shot at awards glory, down the road. If everything falls into place, this one could go down as 2018's Crazy Heart, in that regard.
Page 2: Astronauts, Serial Killers & Witches
23. Bad Times at the El Royale (October 12)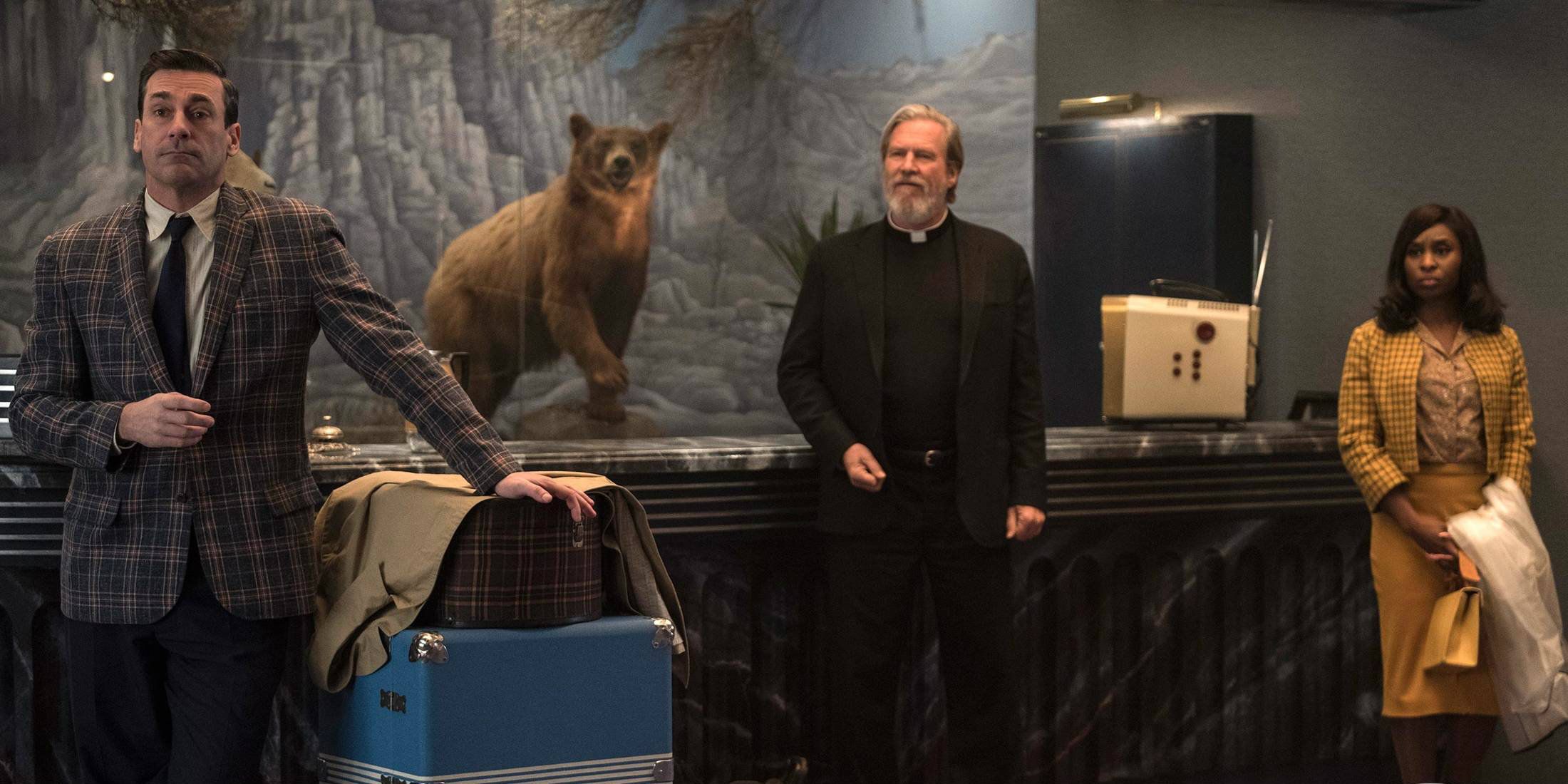 Plot Summary: Seven strangers, each with a secret to bury, meet at Lake Tahoe's El Royale, a rundown hotel with a dark past. Over the course of one fateful night, everyone will have a last shot at redemption… before everything goes to hell.
The Breakdown: If "Cabin in the Woods meets Coen Brothers noir" sounds like your cup of tea, then Bad Times at the El Royale should be high on your list of most anticipated fall releases. This is also the first movie that Drew Goddard has directed since Cabin, though his work over these last six years (writing The Martian, creating Marvel/Netflix's Daredevil, and serving as a key contributor on The Good Place) suggests his storytelling has simply gotten sharper with time. Throw in a cast that includes (mostly shirtless) Chris Hemsworth, Jon Hamm, and Dakota Johnson, and it seems Bad Times may yet become a dark horse hit.
22. First Man (October 12)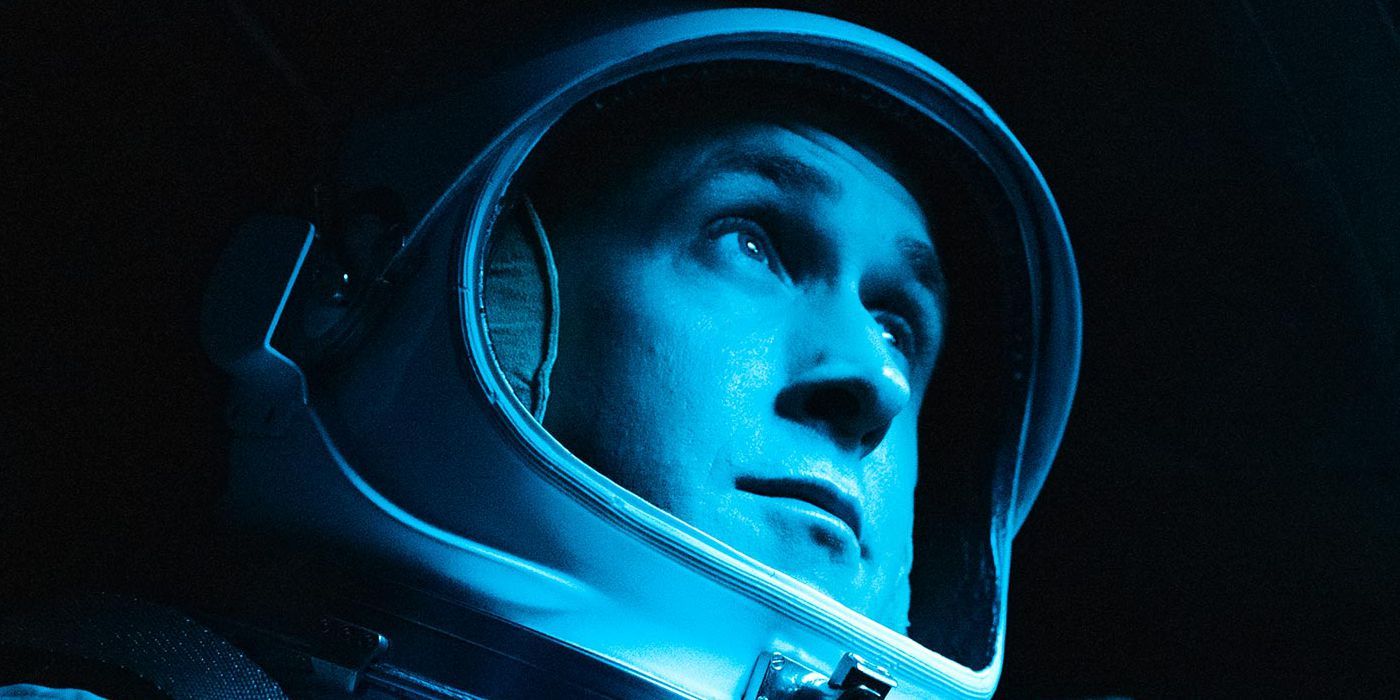 Plot Summary: On the heels of their six-time Academy Award-winning smash, La La Land, Oscar-winning director Damien Chazelle and star Ryan Gosling reteam for Universal Pictures' First Man, the riveting story of NASA's mission to land a man on the moon, focusing on Neil Armstrong and the years 1961-1969. A visceral, first-person account, based on the book by James R. Hansen, the movie will explore the sacrifices and the cost – on Armstrong and on the nation – of one of the most dangerous missions in history.
The Breakdown: As obsessed as Damien Chazelle is with Jazz, his efforts directing Whiplash and cowriting both Grand Piano and 10 Cloverfield Lane suggest he enjoys a good thriller just as much. First Man has given the La La Land helmsman the chance to demonstrate his skills at generating suspense and white-knuckle tension in a whole new arena (namely, outer space) and, by the look of its trailers, the film may prove to be even more intense than classic NASA dramas like The Right Stuff and Apollo 13 before it. At the least, Chazelle and Gosling are on-course to go two-for-two with their second venture.
21. Halloween (October 19)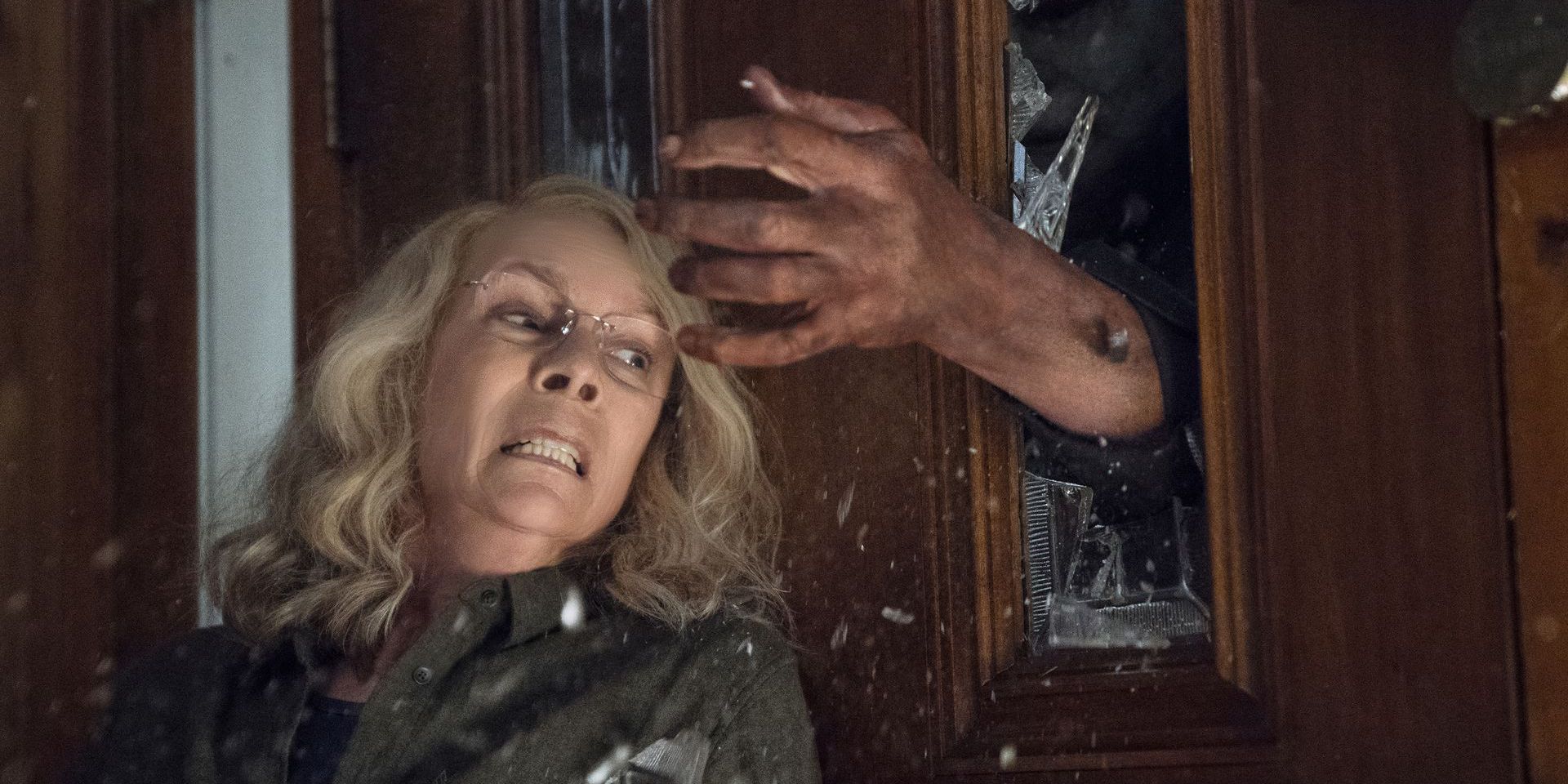 Plot Summary: Jamie Lee Curtis returns to her iconic role as Laurie Strode, who comes to her final confrontation with Michael Myers, the masked figure who has haunted her since she narrowly escaped his killing spree on Halloween night four decades ago.
The Breakdown: Blumhouse has become the go-to source for lean and mean horror-thrillers over the last decade, making it the perfect place for the new Halloween to pitch its tent. It was also a good call on director David Gordon Green and co-screenwriter Danny McBride's part to essentially wipe the slate clean and only treat John Carpenter's original 1978 slasher classic as canon (rather than try and make sense of the larger franchise's convoluted mythology). With Laurie Strode back from the dead and Carpenter involved creatively, Halloween (2018) could be the sequel that longtime fans have been waiting for since, well, ever.
20. The Hate U Give (October 19)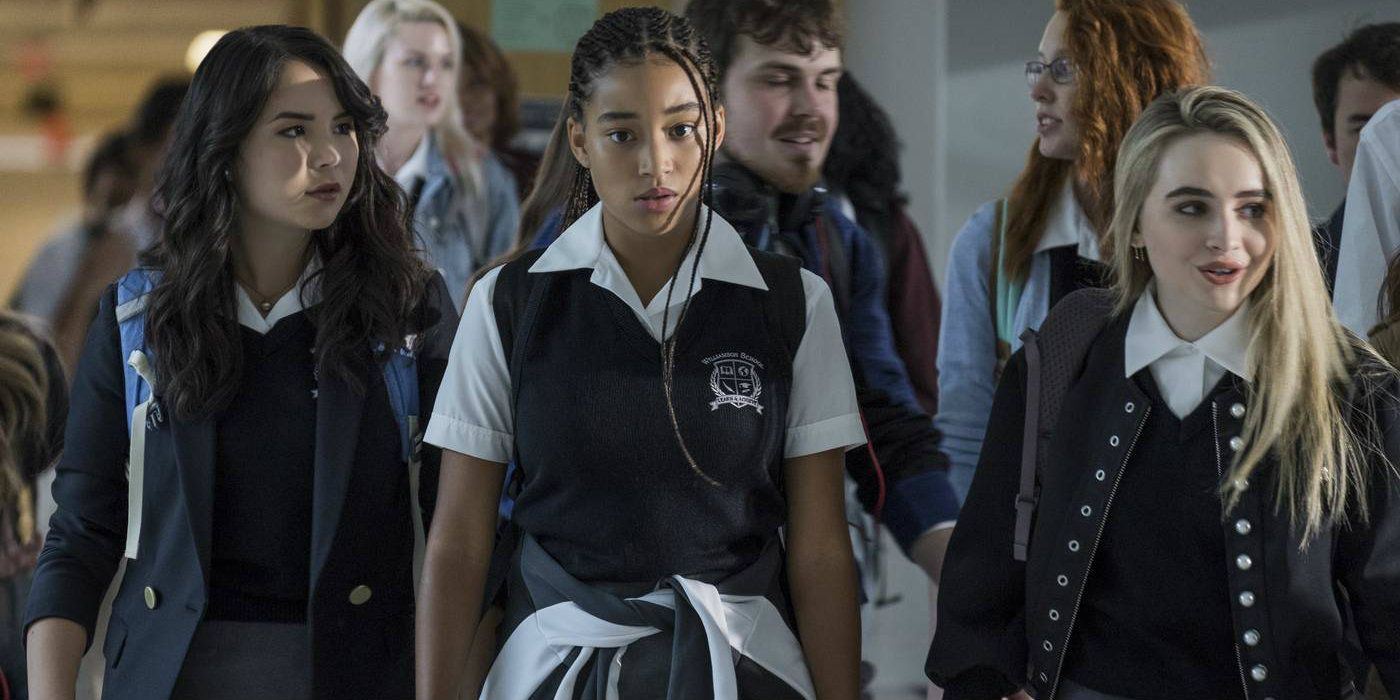 Plot Summary: Starr Carter is constantly switching between two worlds: the poor, mostly black, neighborhood where she lives and the rich, mostly white, prep school she attends. The uneasy balance between these worlds is shattered when Starr witnesses the fatal shooting of her childhood best friend Khalil at the hands of a police officer. Now, facing pressures from all sides of the community, Starr must find her voice and stand up for what's right.
The Breakdown: Less than three months after her starring role in The Darkest Minds, Amandla Stenberg will return with a very different, yet equally socially-conscious, YA genre novel adaptation in The Hate U Give. Director George Tillman Jr.'s film has the potential to be one of the more compelling and challenging big screen takes on a best-selling YA book in some time, with Stenberg leading a great cast that includes the TV standouts Issa Rae (Insecure) and K.J. Apa (Riverdale), alongside seasoned veterans like Regina Hall and Anthony Mackie. It won't be a light-hearted watch, but it certainly promises to be a relevant one.
19. Bohemian Rhapsody (November 2)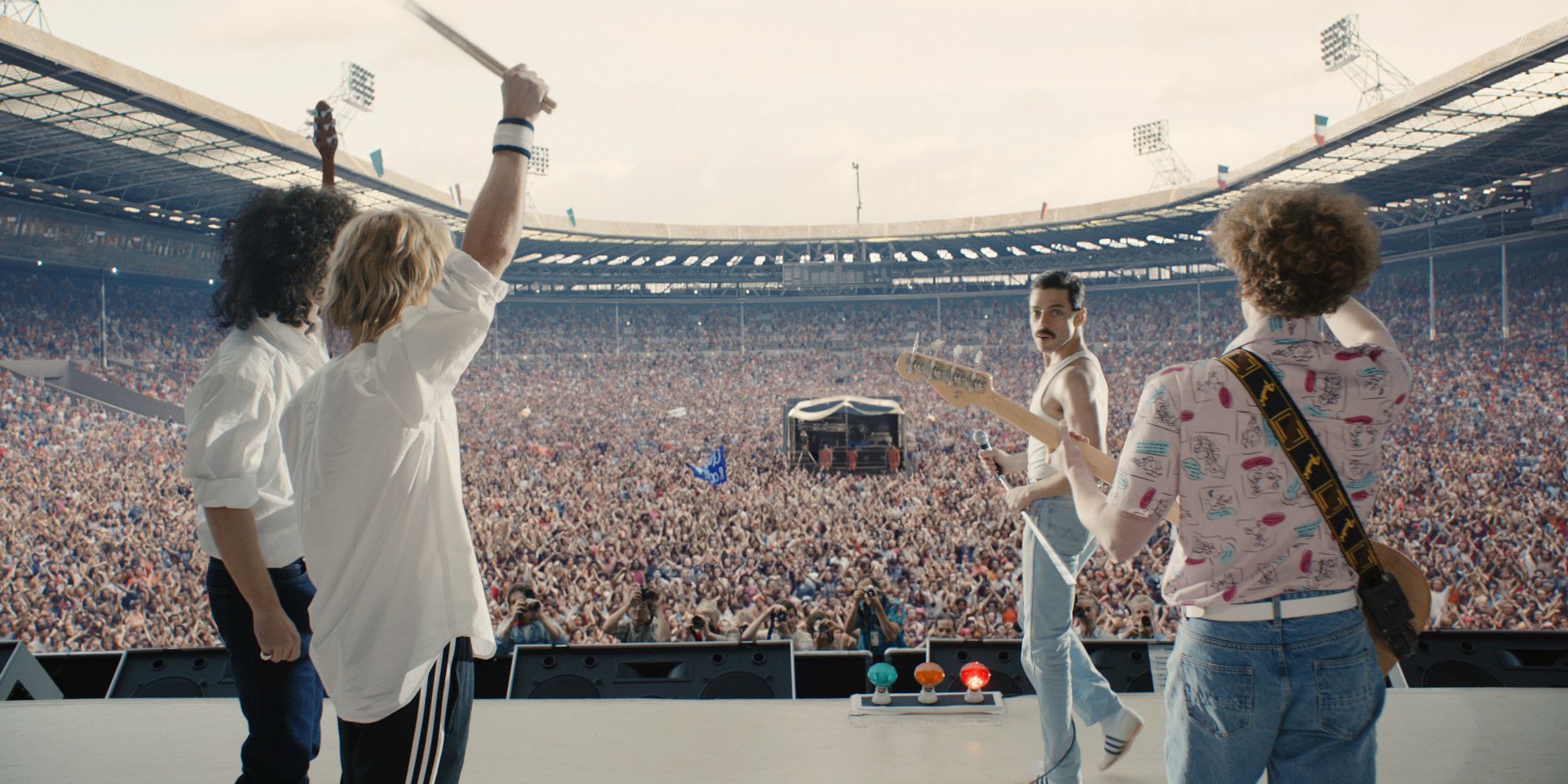 Plot Summary: Bohemian Rhapsody is a foot-stomping celebration of Queen, their music and their extraordinary lead singer Freddie Mercury. Freddie defied stereotypes and shattered convention to become one of the most beloved entertainers on the planet. The film traces the meteoric rise of the band through their iconic songs and revolutionary sound. They reach unparalleled success, but in an unexpected turn Freddie, surrounded by darker influences, shuns Queen in pursuit of his solo career. Having suffered greatly without the collaboration of Queen, Freddie manages to reunite with his bandmates just in time for Live Aid. While bravely facing a recent AIDS diagnosis, Freddie leads the band in one of the greatest performances in the history of rock music. Queen cements a legacy that continues to inspire outsiders, dreamers and music lovers to this day.
The Breakdown: Fox's Freddie Mercury and Queen movie has had a rough go of it, between its slow development and the problems that've come up since filming began (see: director Bryan Singer being fired amidst sexual assault allegations, the marketing controversy). However, now that the dust has settled a bit, Bohemian Rhapsody itself is looking more and more like a solid musician/music group biopic, led by a transformative performance from Rami Malek. Oscar-friendly memoirs can sometimes feel like homework that you have to do in order to keep up with awards season, but this one may yet manage to rock audiences, as promised.
18. Suspiria (November 2)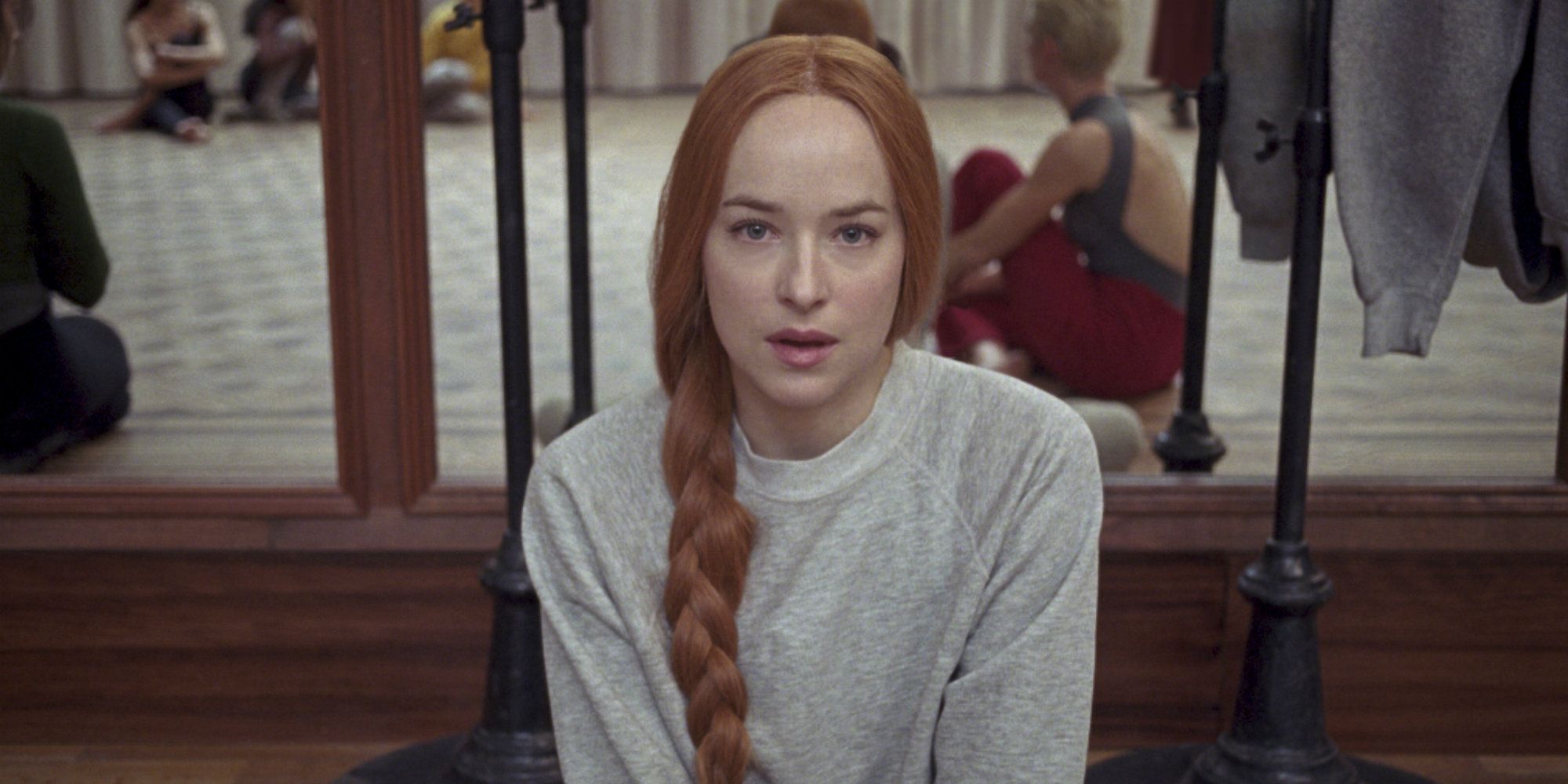 Plot Summary: A darkness swirls at the center of a world-renowned dance company, one that will engulf the troupe's artistic director, an ambitious young dancer, and a grieving psychotherapist. Some will succumb to the nightmare. Others will finally wake up.
The Breakdown: Even people who had never heard of Dario Argento's original cult classic until now are sitting up and taking notice of the creep-tastic marketing for the Suspiria remake. The film reunites Call Me By Your Name director Luca Guadagnino with his A Bigger Splash writer David Kajganich and is shaping up to be as disturbing and riveting as the latter's AMC historical horror series The Terror, from earlier this year. Not to mention: between Suspiria and Bad Times at the El Royale, those who are only familiar with Dakota Johnson for the Fifty Shades trilogy are about to get a crash-course in just how much range she really has.
17. Overlord (November 9)
Plot Summary: On the eve of D-Day, paratroopers drop behind enemy lines to carry out a crucial mission for the invasion. As they approach their target, they soon begin to realize there's more going on in the Nazi-occupied village than a simple military operation.
The Breakdown: It may not be Cloverfield 4 as long reported, but director Julius Avery and producer J.J. Abrams' WWII horror-thriller still looks and sounds like an entertaining one-off genre movie. The Overlord trailer has certainly left film buffs wanting to know more about what, exactly, is going on with this particular Bad Robot mystery box, so hopefully the payoff will prove worthy of all the build-up. In the meantime, it's just fun to speculate about the terrors that await fan-favorites like Iain De Caestecker (Agents of S.H.I.E.L.D.) and rising stars Wyatt Russell (Lodge 49) and Jovan Adepo (Fences) in this Wolfenstein-esque adventure.
16. The Girl in the Spider's Web (November 9)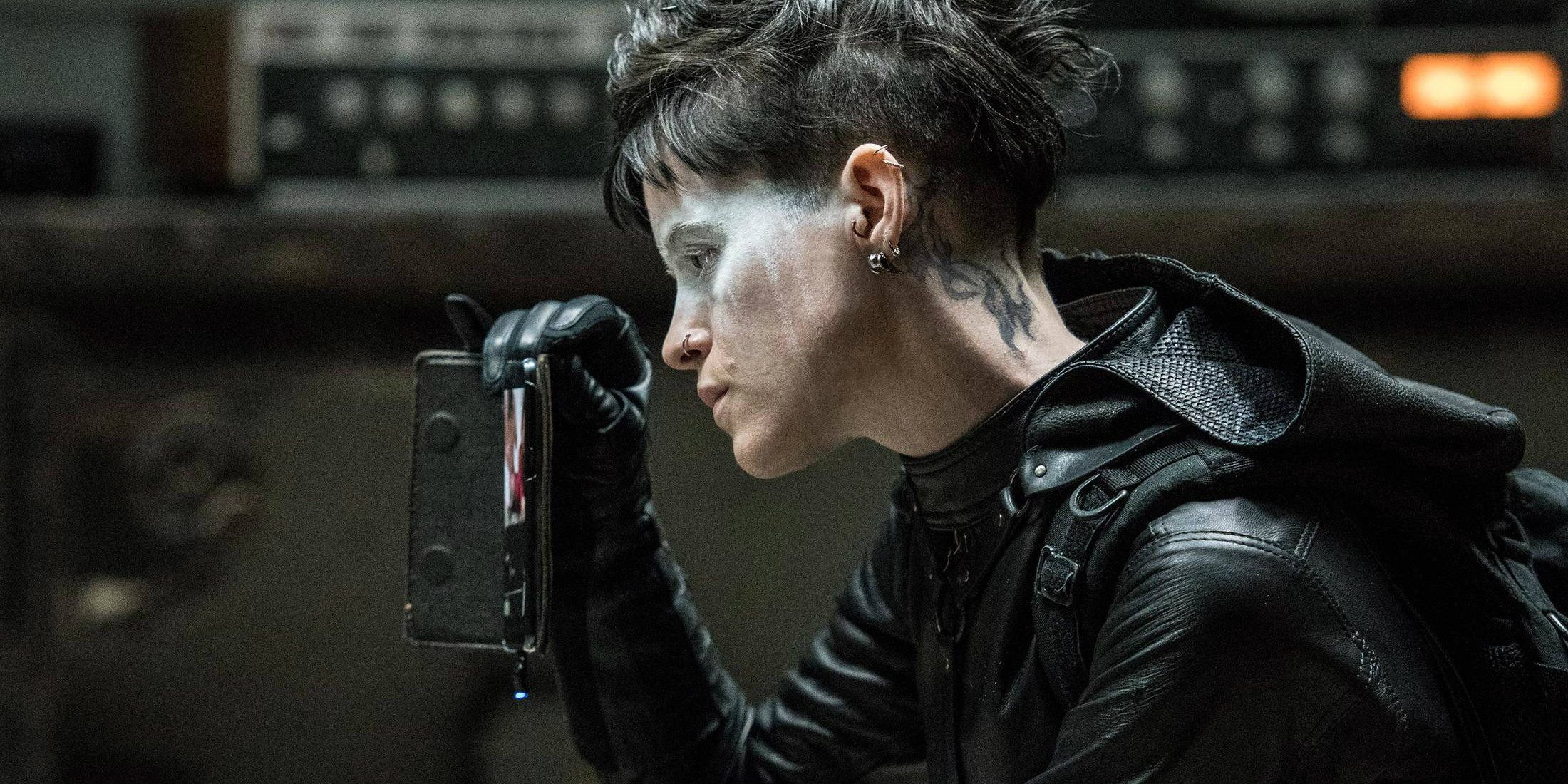 Plot Summary: Lisbeth Salander, the cult figure and title character of the acclaimed Millennium book series created by Stieg Larsson, will return to the screen in The Girl in the Spider's Web, a first-time adaptation of the recent global bestseller.
The Breakdown: She hasn't been on the big screen since Rooney Mara played her in David Fincher's Girl with the Dragon Tattoo in 2011, but now feels like the proper time for Lisbeth Salander to make her overdue return. The Girl in the Spider's Web further rounds out a busy year for star Claire Foy, who also plays a leading role in First Man and looks to deliver an impressively chameleonic performance as Lisbeth here, under Fede Alvarez's direction. No doubt, this sequel/reboot isn't the ideal outcome for fans of Fincher's Dragon Tattoo, but Spider's Web may yet manage to successfully revitalize the Millennium film series.
Page 3: Cowboys, Wizards & Disney Princesses
15. The Ballad of Buster Scruggs (November 16)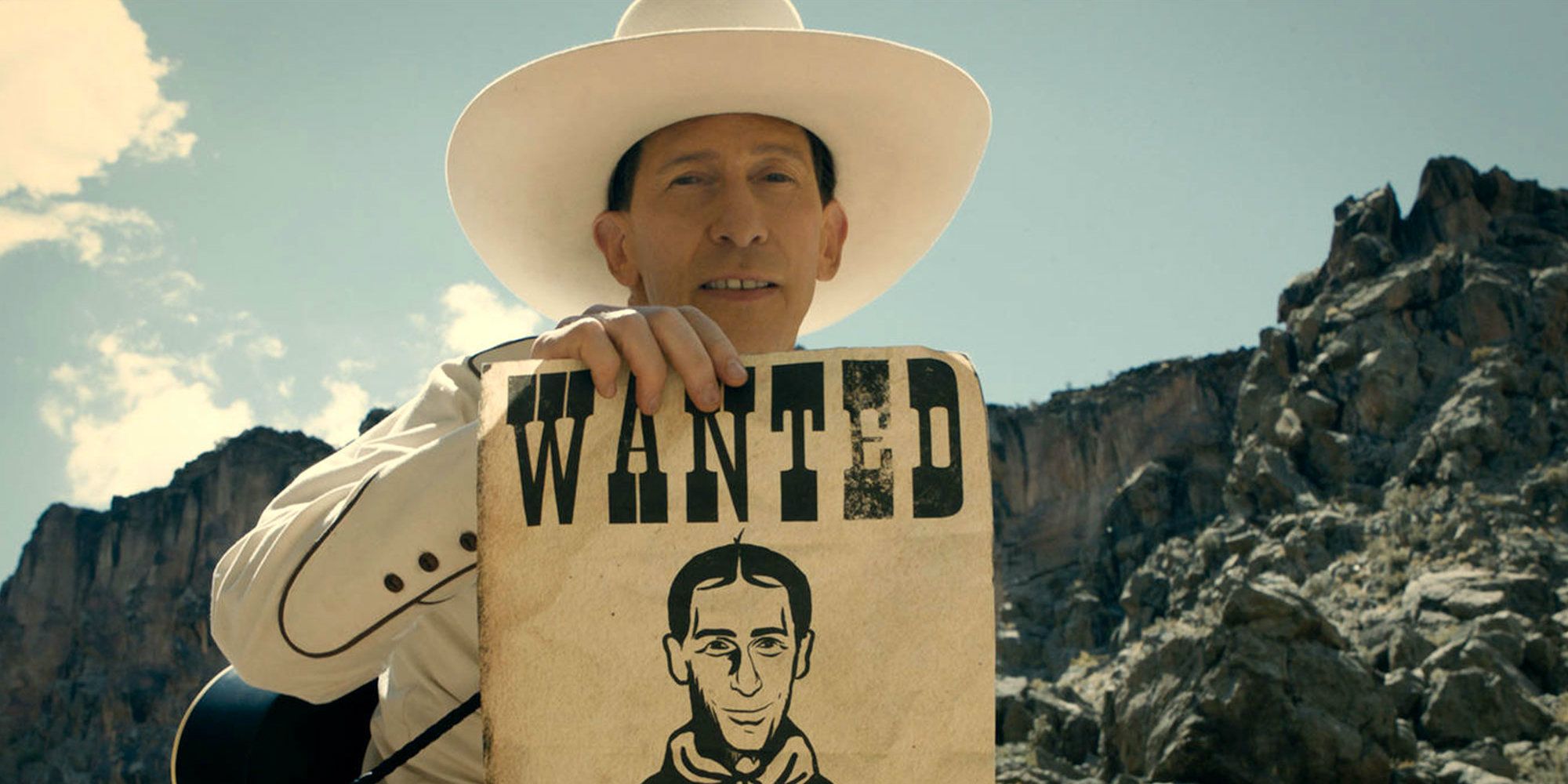 Plot Summary: The Ballad of Buster Scruggs is a six-part Western anthology film, a series of tales about the American frontier told through the unique and incomparable voice of Joel and Ethan Coen. Each chapter tells a distinct story about the American West.
The Breakdown: Leave it to the Coen Brothers to develop a western anthology TV show for Netflix, then turn around and make it a movie instead. The Ballad of Buster Scruggs sounds like a very Coen-y project in other respects too, be it the idiosyncratic titles of its individual segments (including, the titular one) or its cast of tried and true character actors (Tim Blake Nelson, Liam Neeson, Brendon Gleeson, and so on). Interestingly enough, the Brothers' previous western (2010's True Grit) was also their last film to really gain some proper traction during awards season. Will history repeat itself this year, in that respect?
14. Fantastic Beasts: The Crimes of Grindelwald (November 16)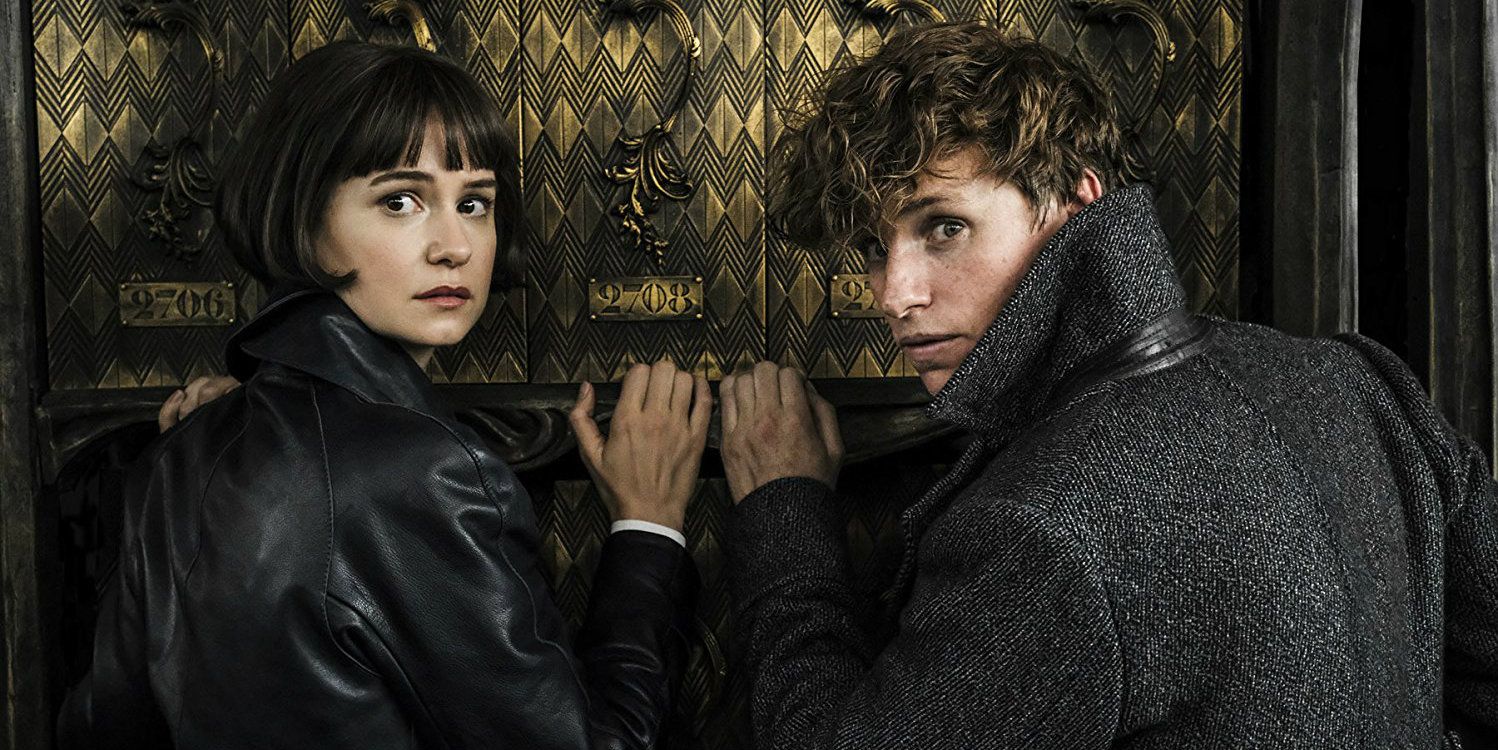 Plot Summary: At the end of the first film, the powerful Dark wizard Gellert Grindelwald (Johnny Depp) was captured by MACUSA (Magical Congress of the United States of America), with the help of Newt Scamander (Eddie Redmayne). But, making good on his threat, Grindelwald escaped custody and has set about gathering followers, most unsuspecting of his true agenda: to raise pure-blood wizards up to rule over all non-magical beings. In an effort to thwart Grindelwald's plans, Albus Dumbledore (Jude Law) enlists his former student Newt Scamander, who agrees to help, unaware of the dangers that lie ahead. Lines are drawn as love and loyalty are tested, even among the truest friends and family, in an increasingly divided wizarding world.
The Breakdown: Crimes of Grindelwald promises to be more exciting and dramatic than its predecessor, but also serve up more of the delightful magical creatures that audiences loved from the first Fantastic Beasts adventure. At the same time, J.K. Rowling and David Yates' Wizarding World sequel continues to draw fan criticism for casting Johnny Depp as the eponymous villain and (possibly) being wishy-washy with its portrayal of Dumbledore and Grindelwald's romance. Here's to hoping the actual movie goes over well in the end, if only because we still have – potentially – three more Fantastic Beasts films to go after this one.
13. Widows (November 16)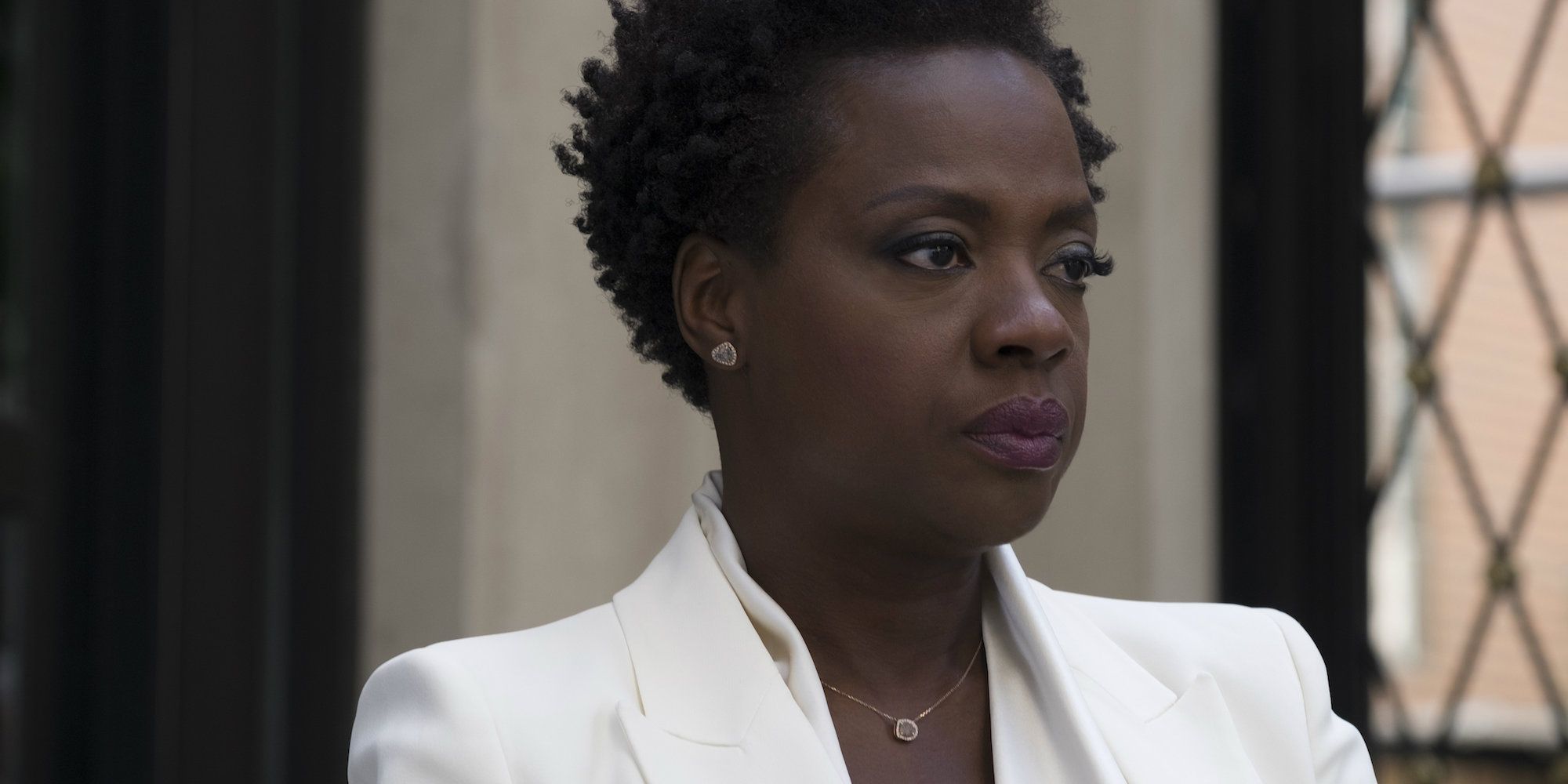 Plot Summary: "Widows" is the story of four women with nothing in common except a debt left behind by their dead husbands' criminal activities. Set in contemporary Chicago, amid a time of turmoil, tensions build when Veronica (Oscar winner Viola Davis), Linda (Michelle Rodriguez), Alice (Elizabeth Debicki) and Belle (Cynthia Erivo) take their fate into their own hands and conspire to forge a future on their own terms.
The Breakdown: Shame and 12 Years a Slave director Steve McQueen is back at last with Widows, a crime-thriller that looks as riveting as his previous dramatic offerings. The movie is further led by a great ensemble and was cowritten for the big screen by Gillian Flynn (Gone Girl, Sharp Objects), in case there was any doubt that McQueen's latest would have some real substance to go along with its genre elements. This one may yet provide some excellent counter-programming to November's big tentpoles, while at the same time giving Fox a mainstream contender in the upcoming movie awards season derby.
12. Ralph Breaks the Internet (November 21)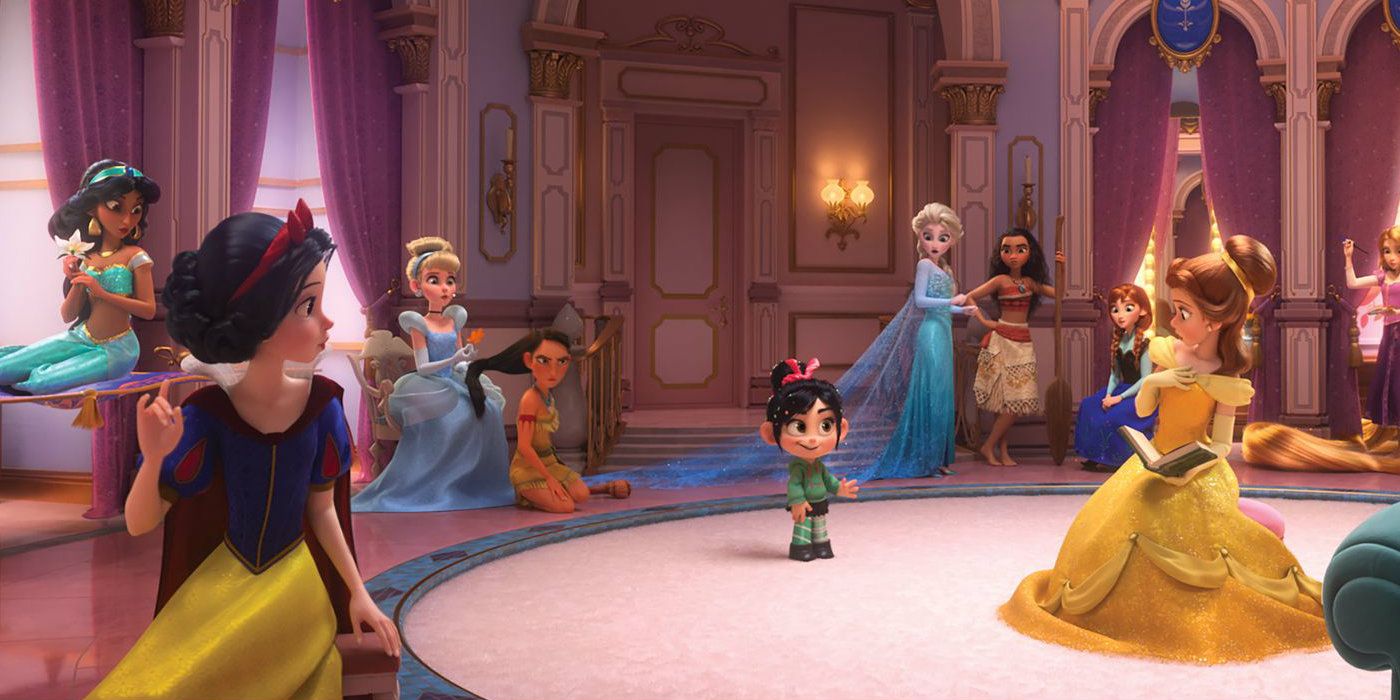 Plot Summary: "Ralph Breaks the Internet" leaves Litwak's video arcade behind, venturing into the uncharted, expansive and thrilling world of the internet – which may or may not survive Ralph's wrecking. Video game bad guy Ralph (voice of John C. Reilly) and fellow misfit Vanellope von Schweetz (voice of Sarah Silverman) must risk it all by traveling to the world wide web in search of a replacement part to save Vanellope's video game, Sugar Rush. In way over their heads, Ralph and Vanellope rely on the citizens of the internet – the netizens – to help navigate their way, including a webite entrepreneur named Yesss (voice of Taraji P. Henson), who is the head algorithm and the heart and soul of trend-making site "BuzzzTube."
The Breakdown: It's not quite the Disney princess crossover that many fans want, but Ralph Breaks the Internet is shaping up to be a pretty fun return to – and expansion of – the Wreck-It Ralph universe. Like the Toy Story sequels, Ralph Breaks the Internet may yet succeed in studying the franchise's beloved protagonists in greater depth, while at the same time serving up loads of clever Easter Eggs involving the many IPs that the Mouse House owns (and they own quite a few now, as you might have noticed). That said: how about Vanellope and the other princesses go on a solo adventure for Wreck-It Ralph 3?
11. Creed II (November 21)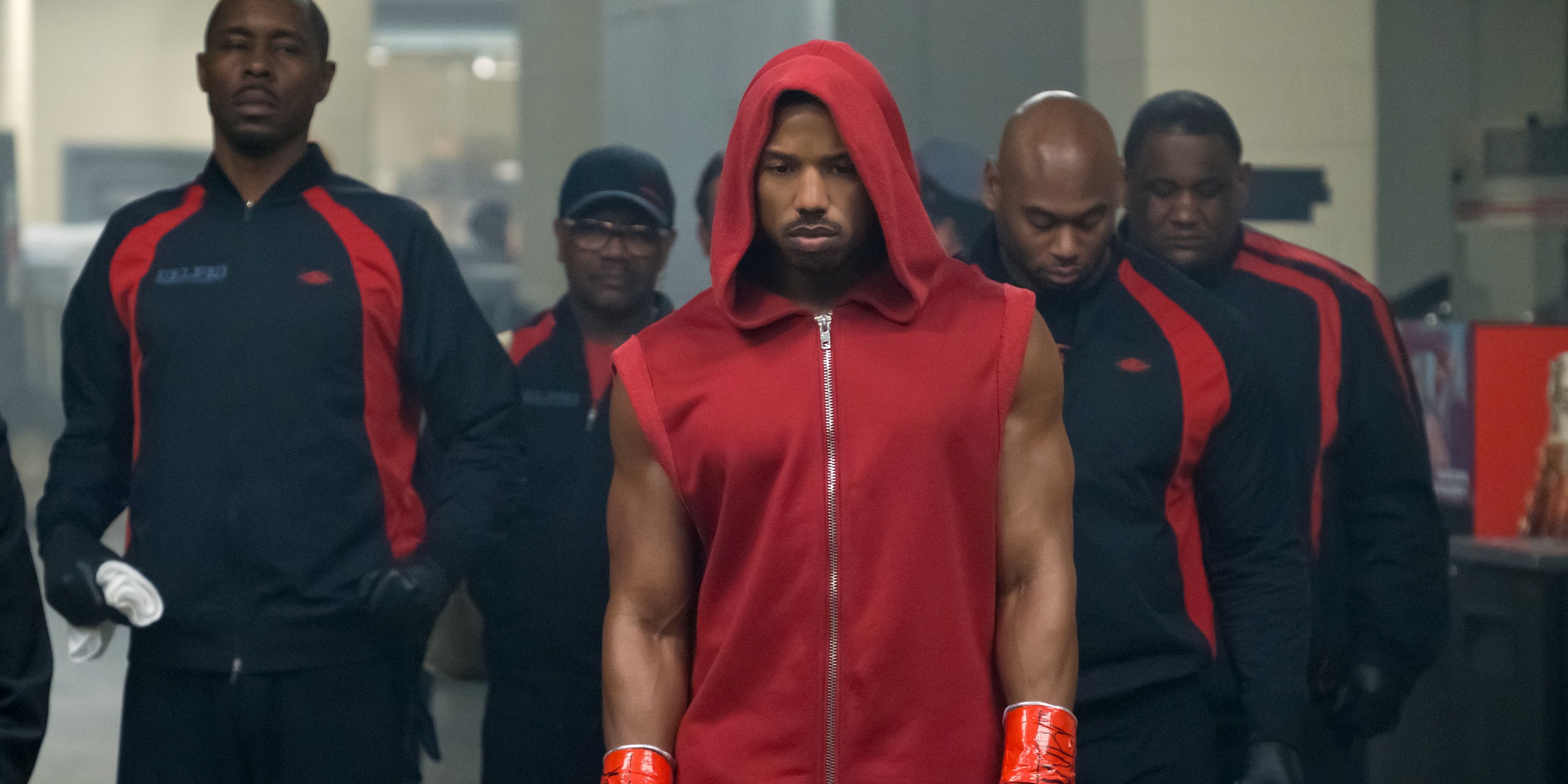 Plot Summary: Life has become a balancing act for Adonis Creed. Between personal obligations and training for his next big fight, he is up against the challenge of his life. Facing an opponent with ties to his family's past only intensifies his impending battle in the ring. Rocky Balboa is there by his side through it all and, together, Rocky and Adonis will confront their shared legacy, question what's worth fighting for, and discover that nothing's more important than family. Creed II is about going back to basics to rediscover what made you a champion in the first place, and remembering that, no matter where you go, you can't escape your history.
The Breakdown: Filmmaker Ryan Coogler set the bar pretty dang high with the first Creed, so early plans for Sylvester Stallone to call the shots on a followup that connects directly to Rocky IV left some fans understandably worried about the sequel's direction. Fortunately, a good deal has changed since then (up and comer Steven Caple Jr. ended up steering the ship, Luke Cage creator Cheo Hodari Coker reworked Sly's script) and Creed II is now looking more and more like a triumphant return for Michael B. Jordan's Adonis. Indeed, if all goes well, "Creed vs. Drago Round 2" will have some real dramatic heft to it.
10. If Beale Street Could Talk (November 30)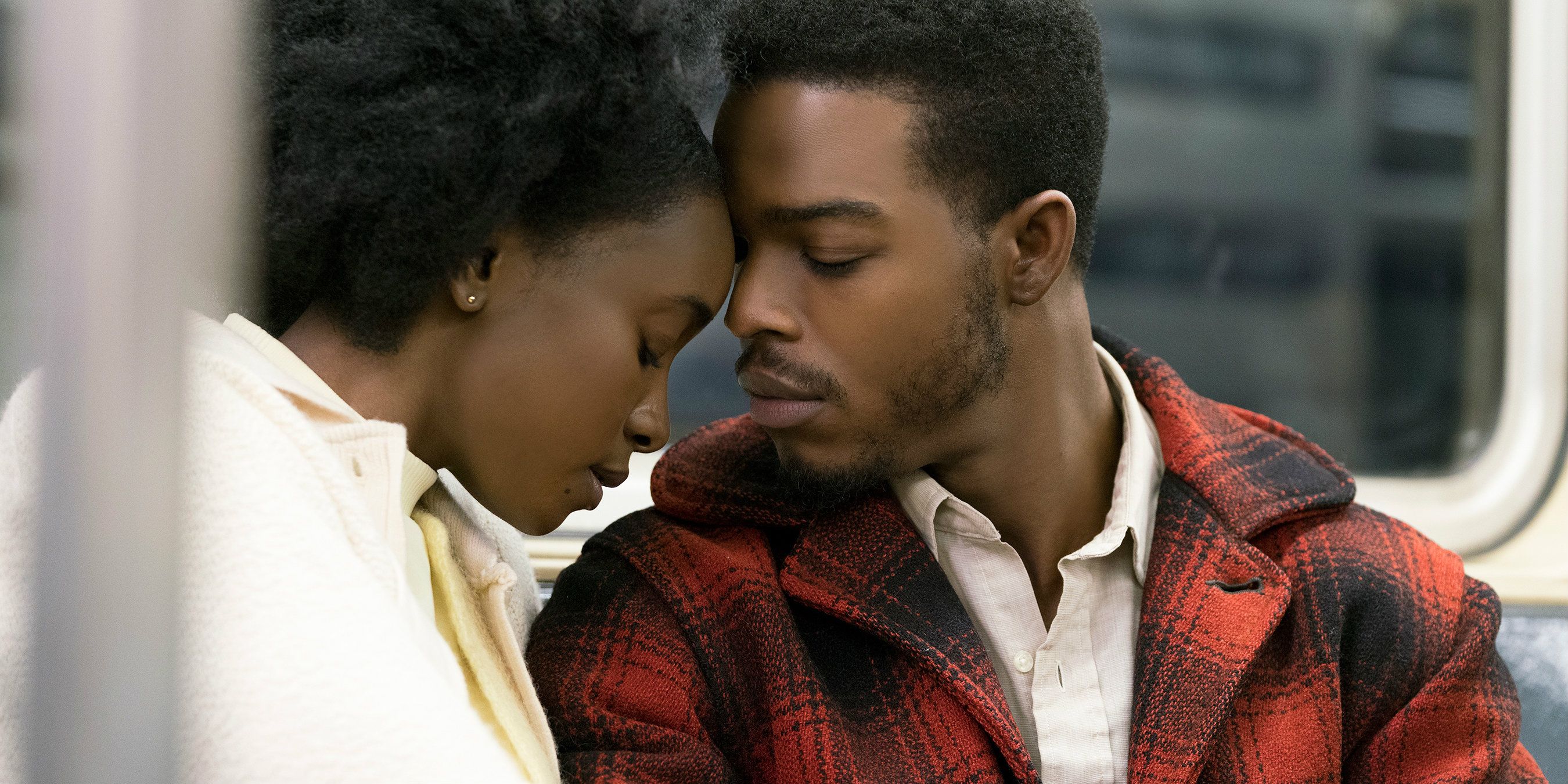 Plot Summary: An adaptation of James Baldwin's novel, which follows Tish, a newly engaged Harlem woman who races against the clock to prove her lover's innocence while carrying their first born child.
The Breakdown: Barry Jenkins is back with a revered book adaptation that already looks as beautifully shot and hypnotic as the writer/director's Best Picture winner Moonlight. If Beale Street Could Talk is one of the more buzzed-about award season releases for those very reasons and could result in another Damien Chazelle and Jenkins movie showdown (a la the face-off between La La Land and Moonlight last year), come Oscar night. That bit of silliness aside, of course, this big screen take on James Baldwin's 1974 novel promises to do right by its source material and deliver a stirring, poetic, and otherwise memorable cinematic experience.
9. Mary Queen of Scots (December 7)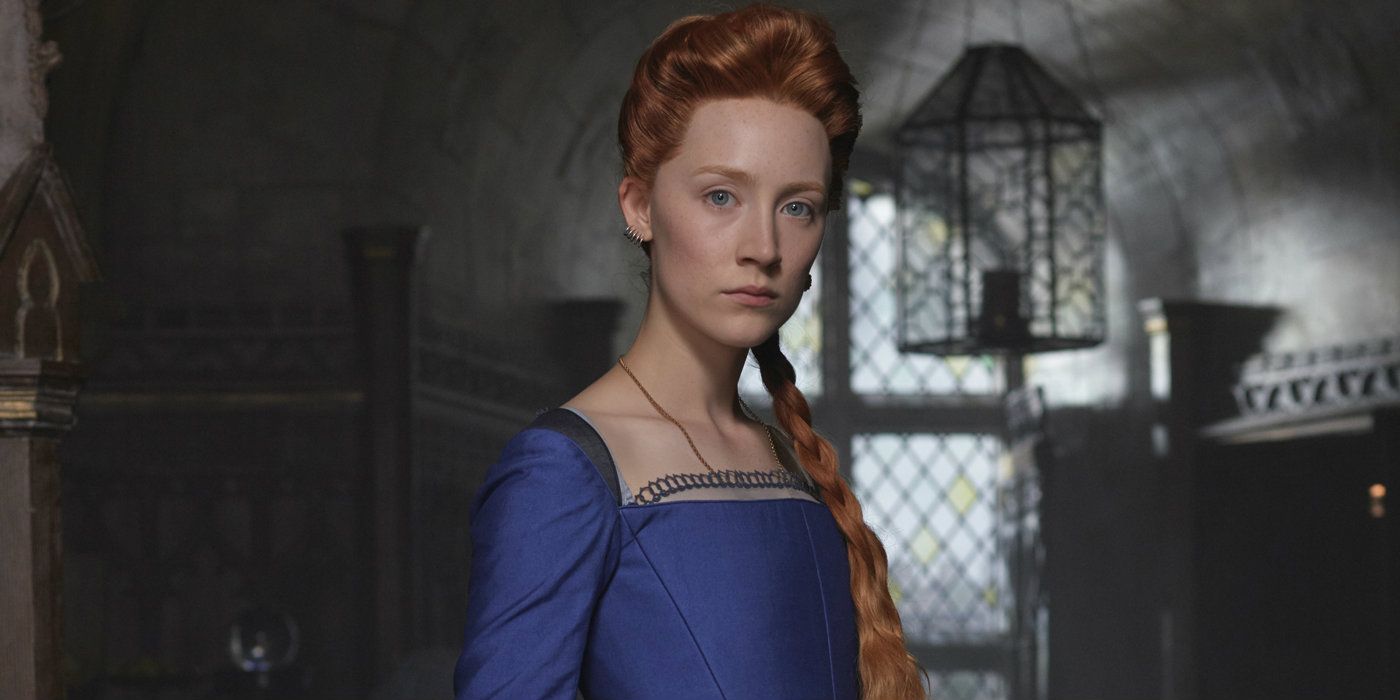 Plot Summary: "Mary Queen of Scots" explores the turbulent life of the charismatic Mary Stuart (Saoirse Ronan). Queen of France at 16 and widowed at 18, Mary defies pressure to remarry. Instead, she returns to her native Scotland to reclaim her rightful throne. But Scotland and England fall under the rule of the compelling Elizabeth I (Margot Robbie). Each young Queen beholds her "sister" in fear and fascination. Rivals in power and in love, and female regents in a masculine world, the two must decide how to play the game of marriage versus independence. Determined to rule as much more than a figurehead, Mary asserts her claim to the English throne, threatening Elizabeth's sovereignty. Betrayal, rebellion, and conspiracies within each court imperil both thrones – and change the course of history.
The Breakdown: The stars of last year's Oscar-winning I, Tonya and Best Picture-nominated Lady Bird join forces in a period drama that feels surprisingly fresh and innovative, given how many times Mary Stuart and Queen Elizabeth's struggles have been adapted for TV and film already. It no doubt helped that Mary Queen of Scots director Josie Rourke shot a fair chunk of the movie on-location, while also bringing her wealth of experience in delivering rich theater drama to the table. Plus, with a script by Ides of March and House of Cards creator Beau Willimon, this particular work of royal political intrigue should have some real teeth.
8. Mortal Engines (December 14)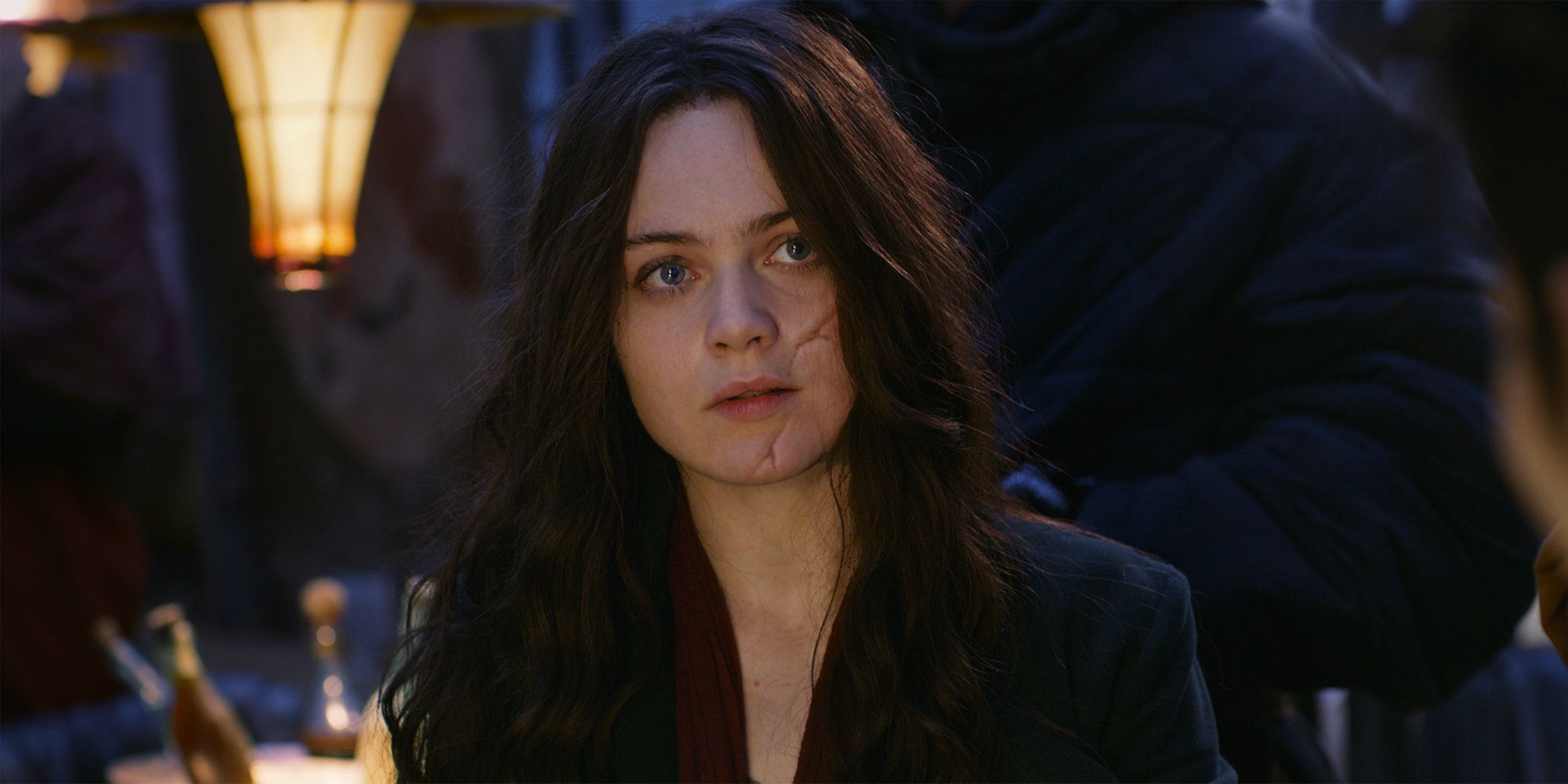 Plot Summary: Thousands of years after civilization was destroyed by a cataclysmic event, humankind has adapted and a new way of living has evolved. Gigantic moving cities now roam the Earth, ruthlessly preying upon smaller traction towns. Tom Natsworthy (Robert Sheehan) – who hails from a Lower Tier of the great traction city of London – finds himself fighting for his own survival after he encounters the dangerous fugitive Hester Shaw (Hera Hilmar). Two opposites, whose paths should never have crossed, forge an unlikely alliance that is destined to change the course of the future.
The Breakdown: Peter Jackson's longtime VFX supervisor and storyboard artist Christian Rivers called the shots on Mortal Engines, which is part of the reason why it looks and feels so much like one of Jackson's sweeping epics (in a good way, largely). Jackson was also heavily involved as a writer/producer on the film (as were his longtime collaborators Fran Walsh and Philippa Boyens) and Mortal Engines' world-building seems all the more intricate and detailed for it. If the movie's human/story elements are on the same level as the spectacle, then this one may yet go on to become another mammoth hit for Jackson to add to his collection.
Page 4: The Winter Holiday Rush & Honorable Mentions
7. Spider-Man: Into the Spider-Verse (December 14)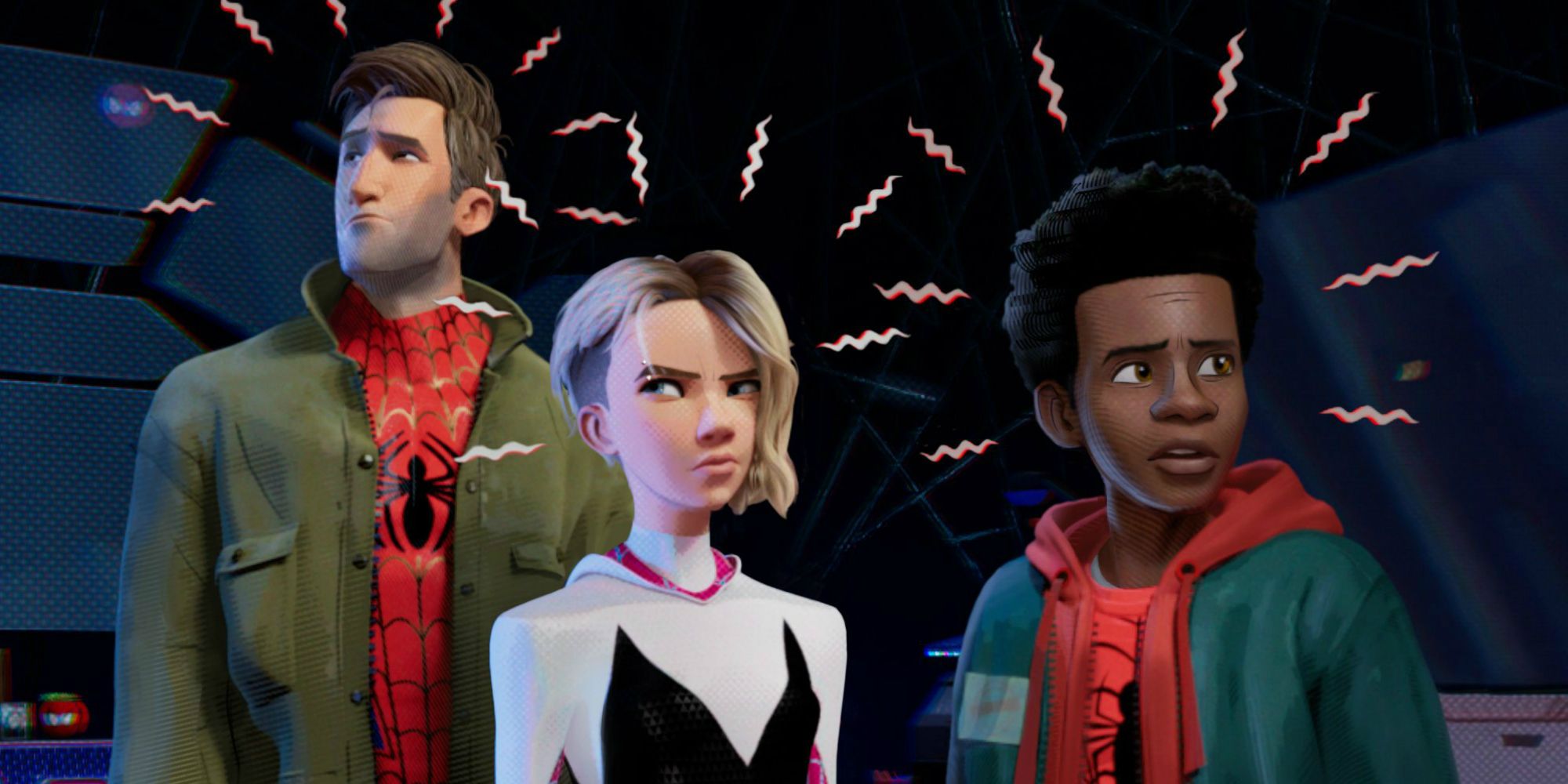 Plot Summary: Phil Lord and Christopher Miller, the creative minds behind The Lego Movie and 21 Jump Street, bring their unique talents to a fresh vision of a different Spider-Man Universe, with a groundbreaking visual style that's the first of its kind. Spider-Man: Into the Spider-Verse introduces Brooklyn teen Miles Morales, and the limitless possibilities of the Spider-Verse, where more than one can wear the mask.
The Breakdown: Animation and Spider-Man have always made for a great combination, but Spider-Man: Into the Spider-Verse is taking things up a notch with its gorgeous comic book panel-inspired visuals. Equally exciting is the news that Into the Spider-Verse serves as not only the big screen debt for Ultimate Spider-Man Miles Morales (Shameik Moore), but also fan-favorite Spider-Gwen (Hailee Steinfeld) and an eclectic assortment of lesser-known, yet similarly plucky and entertaining web-slingers (and yes, that includes Spider-Ham). However things work out with Sony's Venom, it appears we will be getting at least one great Spider-Man movie from the studio this year.
6. Mary Poppins Returns (December 19)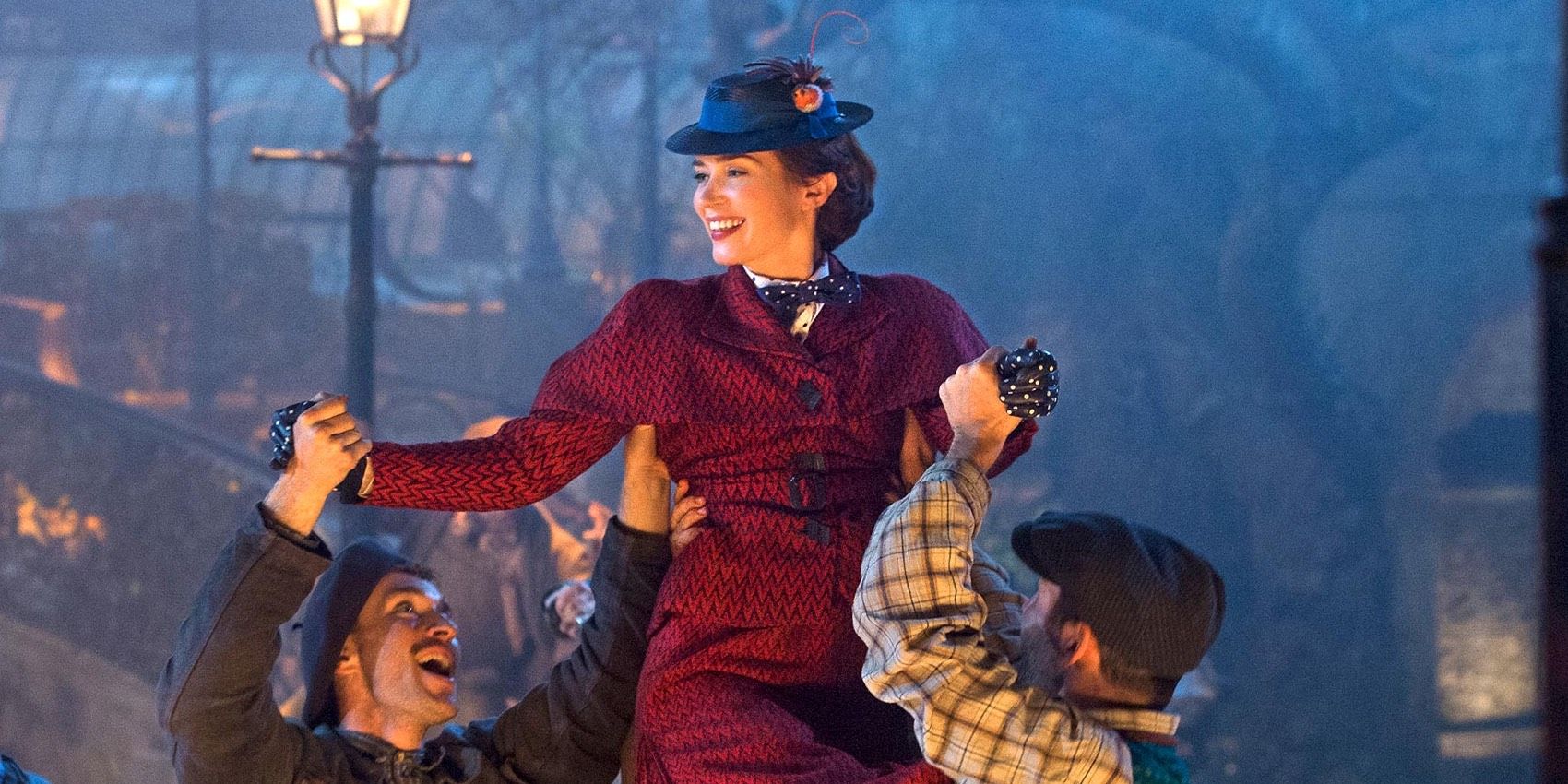 Plot Summary: "Mary Poppins Returns" stars: Emily Blunt as the practically-perfect nanny with unique magical skills who can turn any task into an unforgettable, fantastic adventure; Lin-Manuel Miranda as her friend Jack, an optimistic street lamplighter who helps bring light – and life – to the streets of London; Ben Whishaw as Michael Banks; Emily Mortimer as Jane Banks; and Julie Walters as the Banks' housekeeper Ellen; with Colin Firth as Fidelity Fiduciary Bank's William Weatherall Wilkins; and Meryl Streep as Mary's eccentric cousin, Topsy.
The Breakdown: A musical led by Emily Blunt and Hamilton creator Lin-Manuel Miranda would've been something worth anticipating, even if it hadn't been a sequel to one of Disney's most beloved live-action films ever. The project being Mary Poppins Returns is all the more cause for celebration, especially given the caliber of talent involved with the movie, across the board. Blunt, Mary Poppins Returns director Rob Marshall, and costar Meryl Streep previously joined forces to deliver a solid Into the Woods adaptation for the Mouse House, but may yet soar to even higher (kite-scaling) heights on their new musical collaboration.
5. Aquaman (December 21)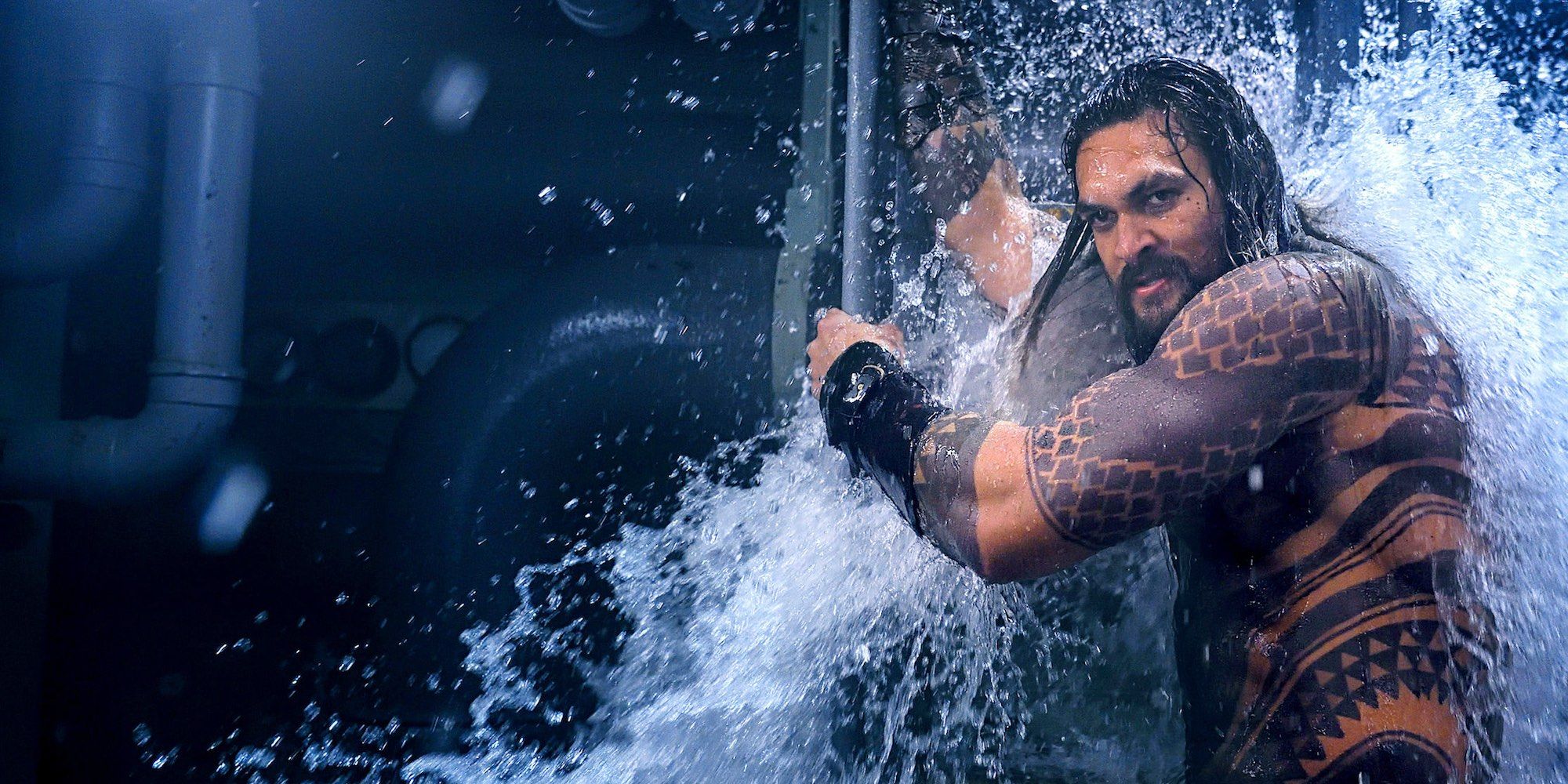 Plot Summary: From Warner Bros. Pictures and director James Wan comes an action-packed adventure that spans the vast, visually breathtaking underwater world of the seven seas, "Aquaman," starring Jason Momoa in the title role. The film reveals the origin story of half-human, half-Atlantean Arthur Curry and takes him on the journey of his lifetime – one that will not only force him to face who he really is, but to discover if he is worthy of who he was born to be… a king.
The Breakdown: After "taking off" around twelve months to leave the Justice League kerfuffle behind it, the DC cinematic universe will return with what promises to a bit of gloriously goofy fun, in the form of James Wan's Aquaman. Jason Moma's Arthur Curry was one of the standouts in last year's DC superhero team-up event and looks to be just as entertaining as the leading (fish)man in his own solo adventure. Similarly, Wan showed he can handle splashy, big-budget, action franchise movies as well as he does low-cost horror thrillers with Furious 7, so Aquaman seems to be in safe hands here (questionable CGI sharks and all).
4. Bumblebee (December 21)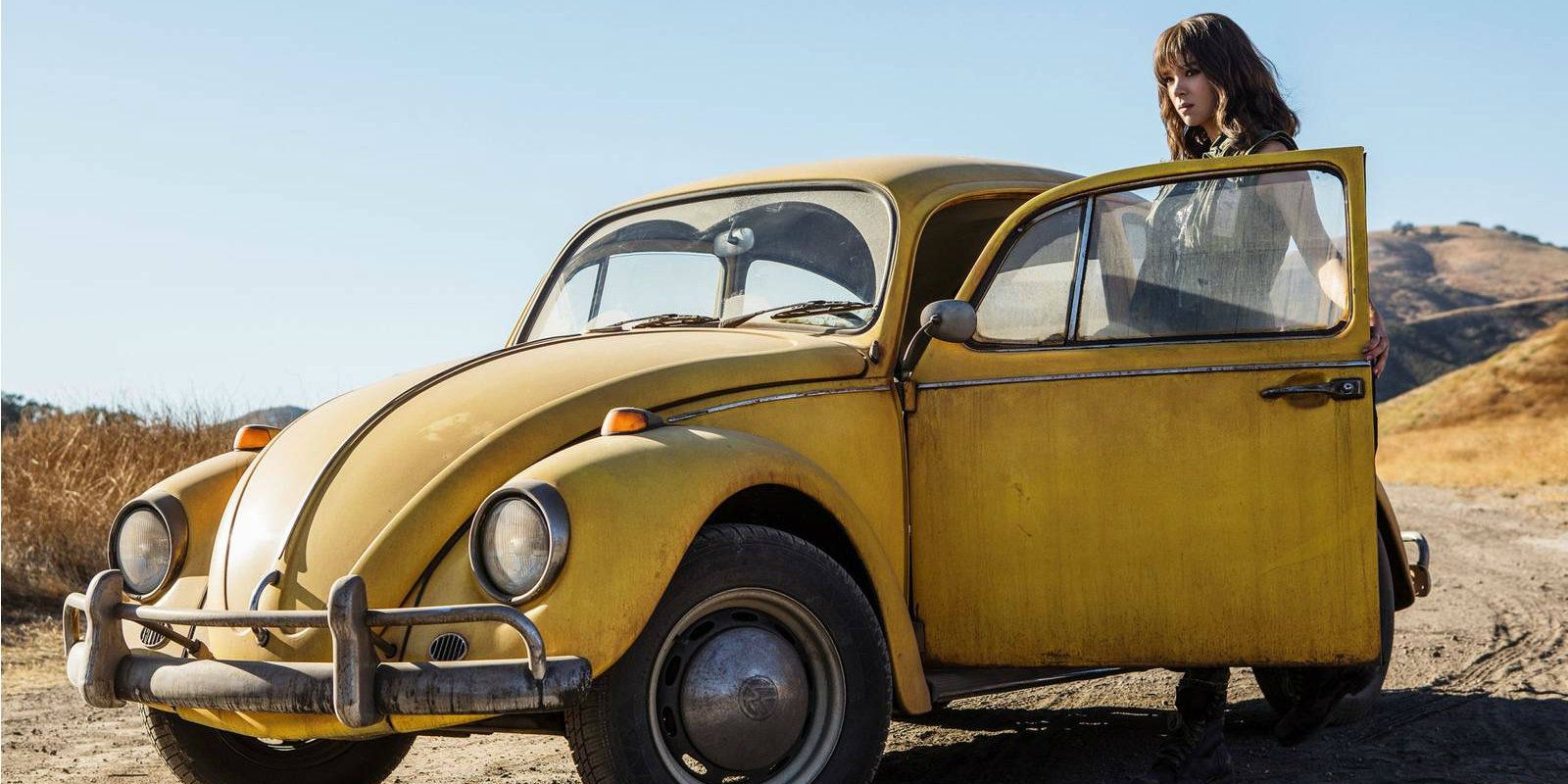 Plot Summary: On the run in the year 1987, Bumblebee finds refuge in a junkyard in a small Californian beach town. Charlie (Hailee Steinfeld), on the cusp of turning 18 and trying to find her place in the world, discovers Bumblebee, battle-scarred and broken. When Charlie revives him, she quickly learns this is no ordinary, yellow VW bug.
The Breakdown: The first Transformers movie that was not directed by Michael Bay, Bumblebee looks like it has everything that Bay's robots in disguise adventures do not: heart, gentle humor, and exciting action sequences that are more visually cohesive that cacophonous. With Kubo and the Two Strings filmmaker Travis Knight calling the shots and Oscar-nominee Hailee Steinfeld leading a human cast that includes JOHN CENA!, Bumblebee also sounds pretty great on paper, based on its cast and creatives alone. Not to mention, the movie will reward longtime Transformers fans by returning the Autobots and Decepticons to their G1 designs in live-action.
3. Alita: Battle Angel (December 21)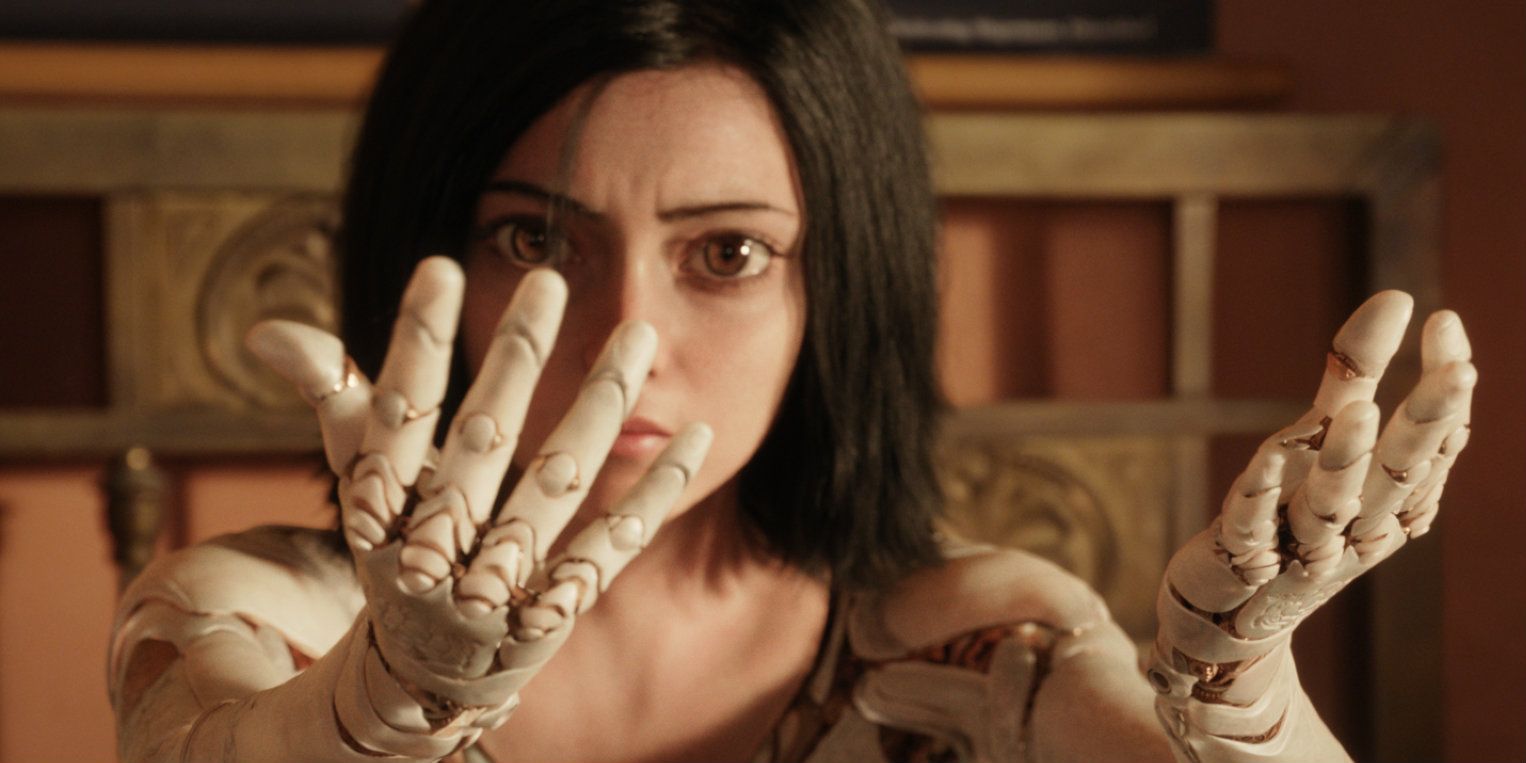 Plot Summary: From visionary filmmakers James Cameron (AVATAR) and Robert Rodriguez (SIN CITY), comes ALITA: BATTLE ANGEL, an epic adventure of hope and empowerment. When Alita (Rosa Salazar) awakens with no memory of who she is in a future world she does not recognize, she is taken in by Ido (Christoph Waltz), a compassionate doctor who realizes that somewhere in this abandoned cyborg shell is the heart and soul of a young woman with an extraordinary past. As Alita learns to navigate her new life and the treacherous streets of Iron City, Ido tries to shield her from her mysterious history while her street-smart new friend Hugo (Keean Johnson) offers instead to help trigger her memories. But it is only when the deadly and corrupt forces that run the city come after Alita that she discovers a clue to her past – she has unique fighting abilities that those in power will stop at nothing to control. If she can stay out of their grasp, she could be the key to saving her friends, her family and the world she's grown to love.
The Breakdown: Despite Hollywood's rather poor track record when it comes to live-action Japanese anime/manga adaptations, Alita: Battle Angel seems like it may actually turn out okay. The combination of writer/producer James Cameron's attention to detail and director Robert Rodriguez's knack for energetic genre fare appears to have served the film well (judging by its trailers), and even Rosa Salazar's photo-real anime eyes have less of an "Uncanny Valley" feel to them, in more recent footage. Alita is still facing an uphill battle at the box office (if only because of its source material's niche appeal), but it doesn't seem like another Ghost in the Shell-level misfire, either.
2. Welcome to Marwen (December 21)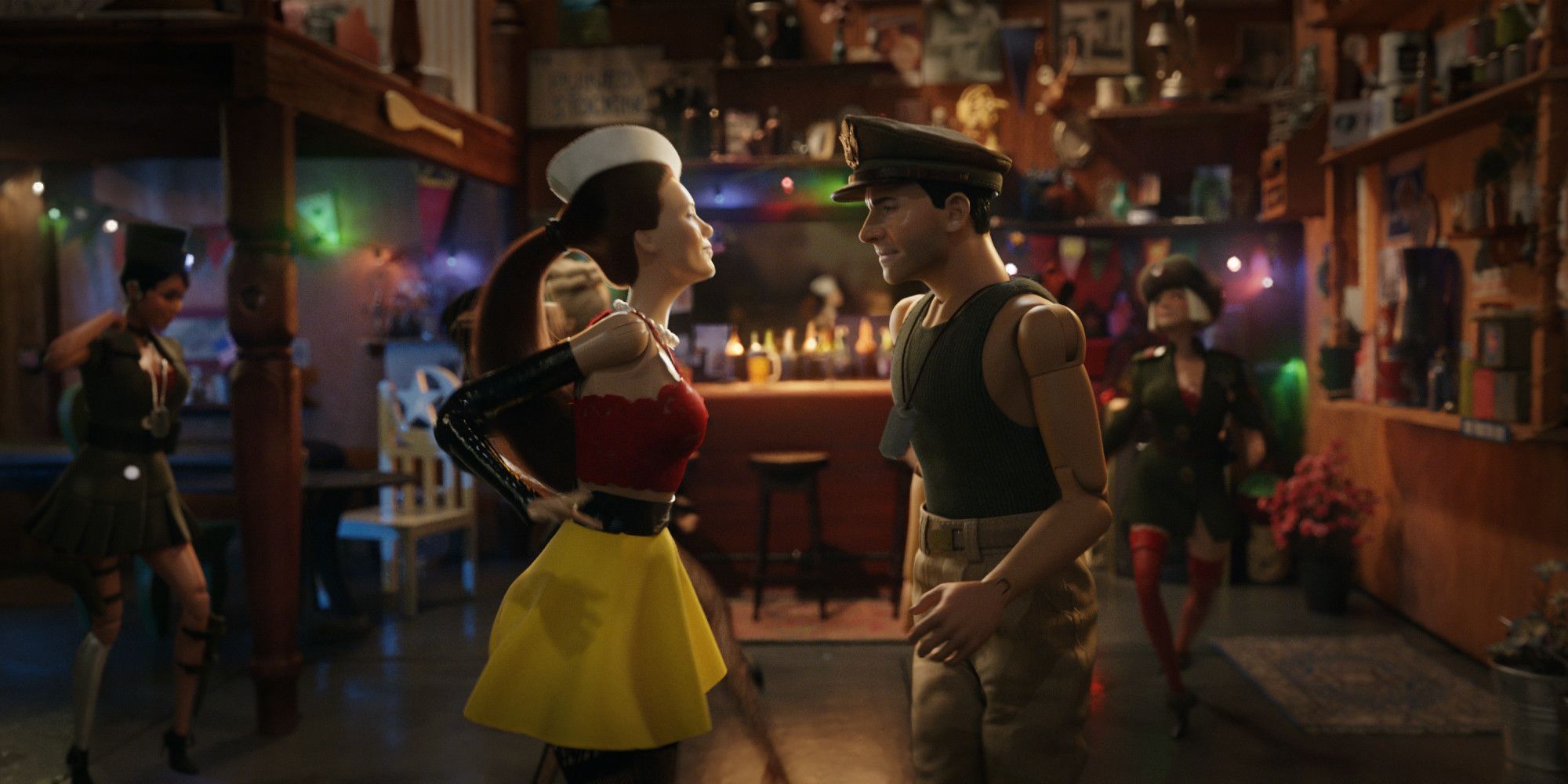 Plot Summary: When a devastating attack shatters Mark Hogancamp (Steve Carell) and wipes away all memories, no one expected recovery. Putting together pieces from his old and new life, Mark meticulously creates a wondrous town where he can heal and be heroic. As he builds an astonishing art installation – a testament to the most powerful women he knows – through his fantasy world, he draws strength to triumph in the real one.
The Breakdown: Twice now in three years' time, legendary director Robert Zemeckis has made a technologically-inventive film inspired by a true story that was previously explored in a critically-acclaimed documentary (see also 2015's The Walk). In the case of Welcome to Marwen, it was probably all the smarter a move for Zemeckis and his cowriter Caroline Thompson to set more distance between their movie and Jeff Malmberg's celebrated 2010 documentary about the real Mark Hogancamp, Marwencol. However the final movie result turns out, Welcome to Marwen – quite literally – looks strikingly different from any other film that's coming out in theaters this fall.
1. Roma (December)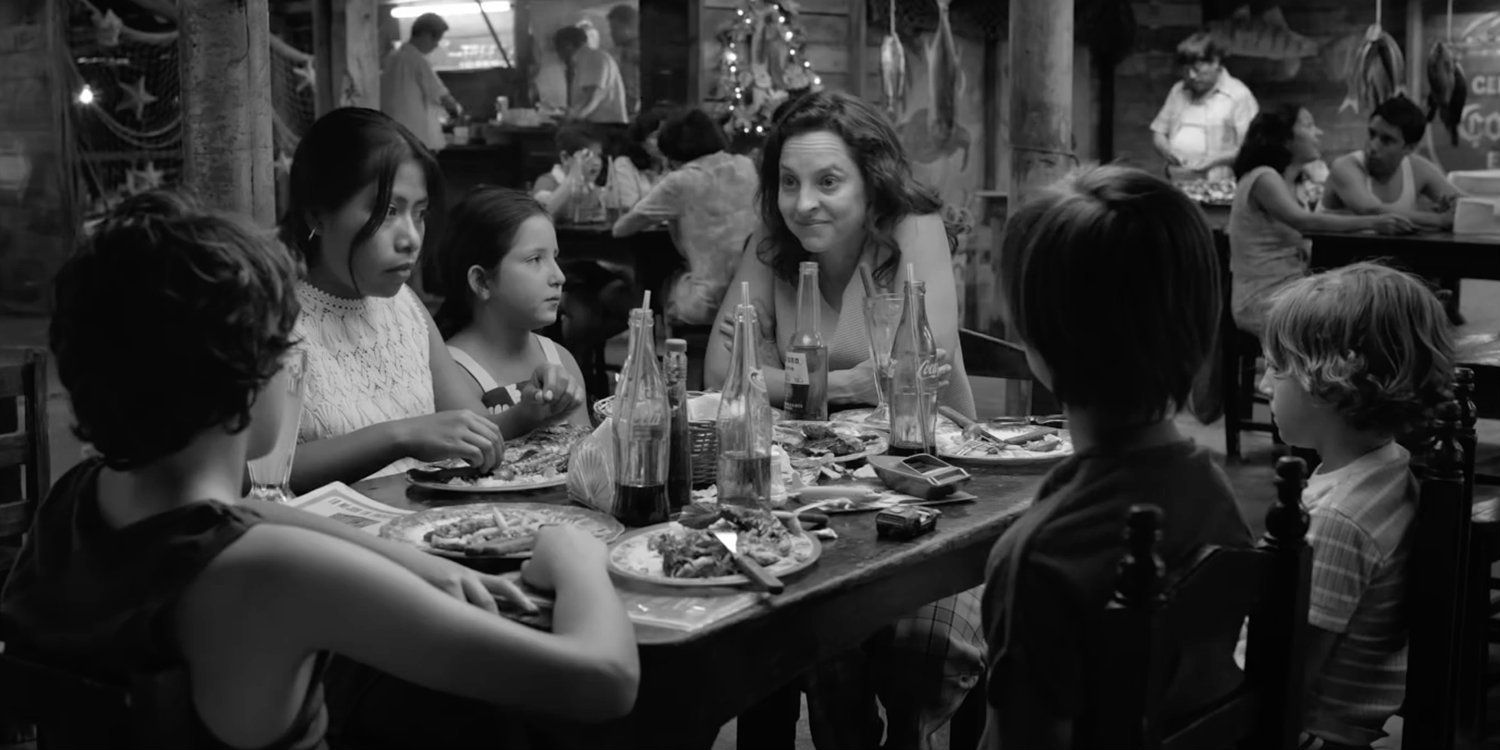 Plot Summary: The most personal project to date from Academy Award-winning director and writer Alfonso Cuarón, ROMA follows Cleo (Yalitza Aparicio), a young domestic worker for a family in the middle-class neighborhood of Roma in Mexico City. Delivering an artful love letter to the women who raised him, Cuarón draws on his own childhood to create a vivid and emotional portrait of domestic strife and social hierarchy amidst political turmoil of the 1970s.
The Breakdown: Alfonso Cuarón's eagerly-awaited followup to his Oscar-winning 3D space thriller Gravity sounds like a timely and fascinating return to the filmmaker's indie storytelling roots (a la his previous Spanish-language films Sólo con Tu Pareja and Y Tu Mamá También). It's likewise another promising auteur-driven feature that Netflix will be distributing and positioning as a contender in the awards season to come. Cuarón even served as both co-editor and co-cinematographer as well as the sole writer and director on this one, suggesting that Roma truly will be his most personal cinematic offering yet (in the very best way).
Honorable Mentions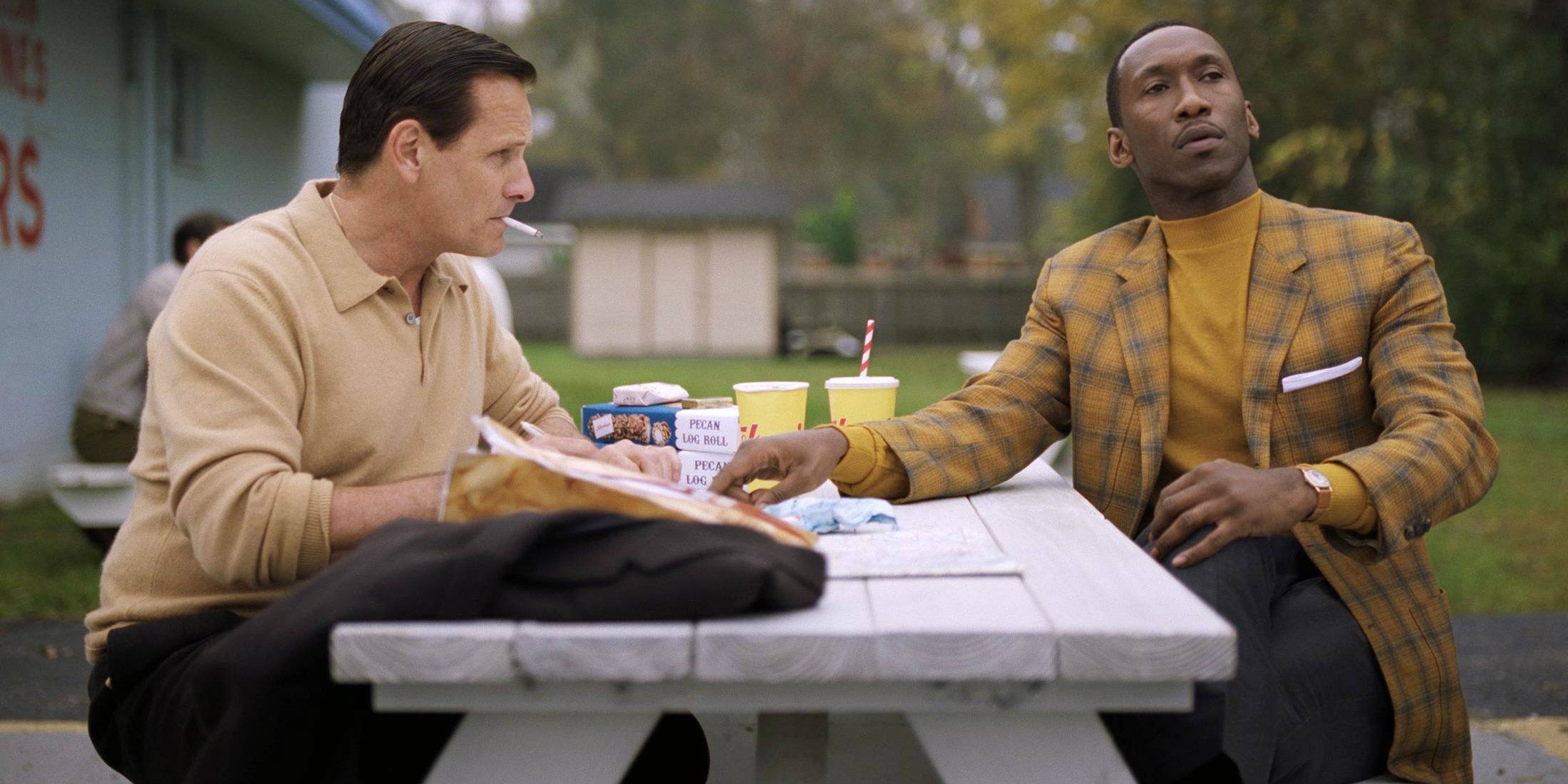 Mandy (September 14) – Panos Cosmatos and Aaron Stewart-Ahn's surreal action-horror-thriller is probably too far out-there for mainstream audiences, but anyone who enjoys watching Nicolas Cage, well, go full Nicolas Cage may get a kick out of this one.Beautiful Boy (October 12) – Timothée Chalamet and Steve Carell both look to deliver strong performances in this true story-based father/son addiction drama. This could be one to watch out for, come awards season time.Goosebumps 2: Haunted Halloween (October 12) – Neither the cast (Jack Black included) nor director of the first Goosebumps movie returned for Haunted Halloween, which itself was rushed through production. Is there hope for the sequel yet?The Nutcracker and the Four Realms (November 2) & Dr. Seuss' The Grinch (November 9) – Two winter holiday classics get re-imagined as a splendiferous live-action Disney fairy tale and wacky Illumination animated film, respectively. Whether these are worthwhile retellings, however, remains to be seen.Green Book (November 21) – A thoughtful true story-based project starring Mahershala Ali and Viggo Mortensen and directed by… one of the Farrelly Brothers? This 1960s-set road trip comedy/drama is worth keeping an eye on, for those very reasons.Holmes and Watson (December 21) – Talladega Nights and Step Brothers costars Will Ferrell and John C. Reilly play Sherlock Holmes and John Watson in this comedic take on Sir Arthur Conan Doyle. Based on the premise alone, this one should be (at the very least) a little funny.
Read more: screenrant.com